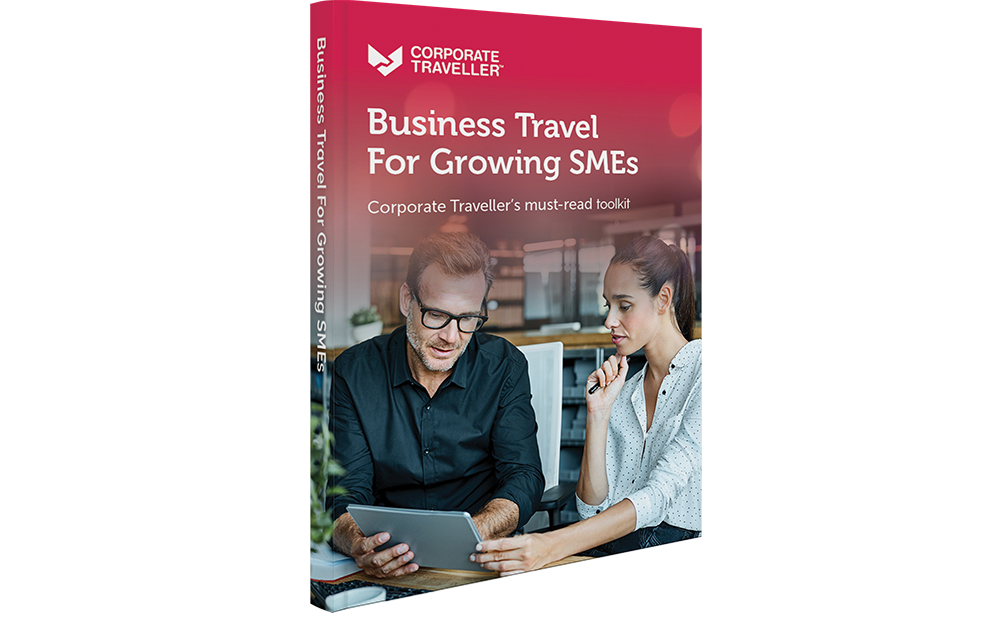 Your Business Travel Matters 
Here's our ultimate toolkit series for improving your business travel  
The drawbacks of DIY travel, how to craft the perfect policy, creating savings and so much more. 
Get each chapter delivered to your inbox
Introduction
It's time to talk business travel. Travel offers growth, team bonding, creativity, solid relationships, and plenty more.  
It's the start-ups and small to mid-sized companies (SMEs) that are powering travel's recovery from the pandemic, jumping on planes and trains more often than the corporate giants. What does that tell us? That travel is integral to getting the job done and building successful businesses. 
Over time, many SME businesses find that travel is getting a bit…out of control. You have seen it yourself. The business expands quickly and soon employees are travelling far and frequently. It becomes hard to keep track of; not just where people are in a given week, but also how much it's costing. Some of the processes can be clunky and when your people are managing their own business travel they end up spending hours trying to book trips themselves (aka DIY business travel!) 
Then throw safety, health, wellbeing, and the environment into the mix. Oh, and border closures, testing requirements and ever-changing travel rules. Silently but earnestly, travel has gotten more complex. 
Your next move? Just keep reading. We built this series to provide you with a comprehensive view of how to build a great travel program. The most important thing is that you do not have to do this on your own. 
Want more info right away? Let's chat! 
What even is a business travel program?

 
A managed business travel program is more than just someone who books your travel. It's about turning something complex into something easy to navigate. 
Here is a quick checklist to pressure-test your current situation. Does your current solution:   
Keep your people safe and support them in any situation, 24/7?

Make booking travel easy and quick?

 

Help you spend wisely and save you money?

 

Avoid unnecessary wait times, like being on hold, when reaching out to providers?

 

Allow you to pull any travel data and reporting with the click of a button?

 

Advise on what to do about caring for your people and the planet?

 
Your travel solution should check all these boxes. 
Chapter 1: Your travel needs some TLC
Here's the 35,000 ft view

 
Enlisting a travel specialist, aka a travel management company (TMC), takes the strain off your team.

 

DIY travel booking is bad for business. We'll show you why.

 

Real-life stories to show what it means to have help and support.

 

Become a pro at adding value to your company by saving time and money.

 
All travel is personal, even when it's done for work.

 
Your travellers have their own preferences for their business trips – from how they book, to the meals they have on the plane and the accommodation they pick. Travel is also unique for every business. Some companies care about containing costs, others are all about freedom of choice for their travellers, while some just want to make sure they have someone to call when things get hairy (think pandemic-sized travel disruptions!) 
But every company cares about the safety of their colleagues, especially these days. There's no room for error when it comes to traveller wellness and safety - whether they're in the office or out on the road. 
Feeling the pressure to create all that customisation in a process that works for everyone? It doesn't need to be difficult. Enlist a travel partner that can do all the above (and more) for you.  
Want more info right away? 
Real-life stories of when having a business travel team can save the day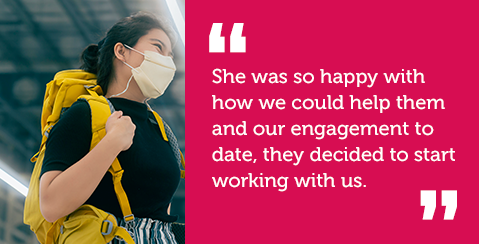 Check out these real-life sticky situations, and how travel management support has helped:
How to avoid a 3-hour hold with the airline.
EAs stressed with all the travel admin.
Borders closing and getting travellers home.
Unmanaged or managed travel?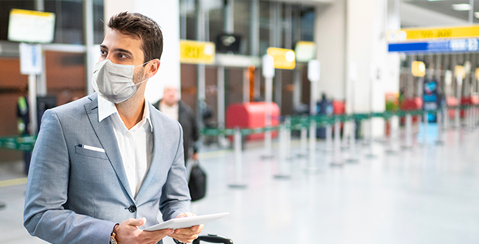 What's in the best interest of your travellers and your company's bottom line? Let's dive into:
Travel policy and bookings.
Trip approval processes.
Preferred suppliers and tech. 
Guide: Myths and magic of managed travel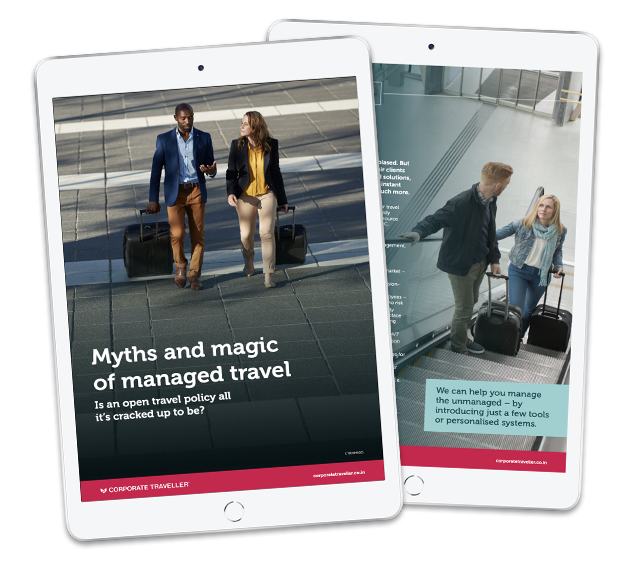 Is your business too small for managed travel? Isn't it just quicker to book your travel online?
We'll answer these questions and more in this guide!
Checklist: What to look out for in a TMC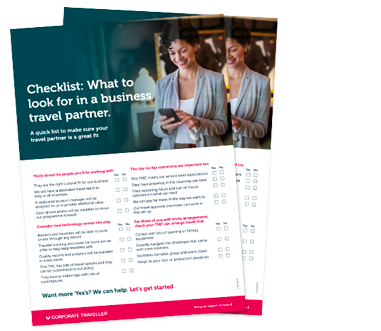 Gotta love a checklist. Use this simple sheet to prioritise what you want from a TMC and check off those requirements while you're comparing the options.
Key criteria includes  
What your business travel team and support looks like
How your colleagues book travel  
Where the TMC has a presence 
Eight reasons why DIY business travel is bad for your business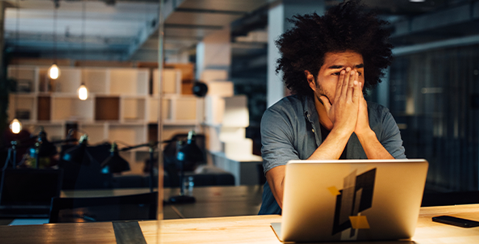 Booking travel ad hoc on the web? It's wasting time, money and productivity. You'll see...
How it's putting travellers at risk. 
Why travel shouldn't stress anyone out. 
How productivity drops without the right tools. 
Don't waste a second or another dollar.
Your business has goals and objectives beyond your travel program. In fact, it's probably one of the least important pieces of the puzzle that is business strategy. But it's still a big piece...and you need to make sure that you're not overpaying.
Booking business travel isn't just about getting the cheapest rates, especially if your flight gets cancelled or needs to be rearranged. It ends up costing you more in the long run, in both time AND money. Now you need to consider costs from a higher vantage point; looking across the entire travel program.
Are your people spending too much time scrolling through the websites of airlines when they should be closing deals or running sales training? That's the train of thought to jump on. And that's why it pays to outsource your business travel needs to a business that knows exactly what you crave.  
5 quick wins to save money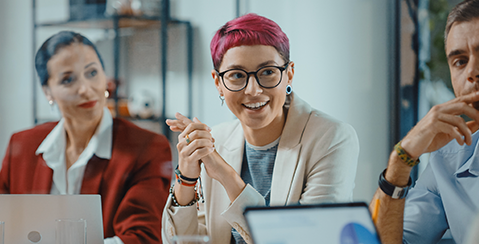 It's no secret that booking business travel in advance usually means better rates, but there are other ways to find savings. When you're ready to think seriously about saving money on business travel, here are five quick wins to get you started.  
Money (and stress)-saving reasons to offload your business travel admin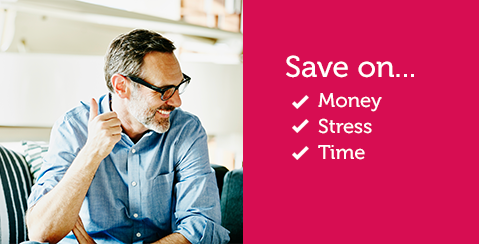 Despite what its label suggests, a managed business travel program can still give your colleagues a lot of choice and freedom. Here's some of the more obscure ways to save on business travel; it's not just the financial advantage…
Guide: Don't pinch pennies. Make smart savings.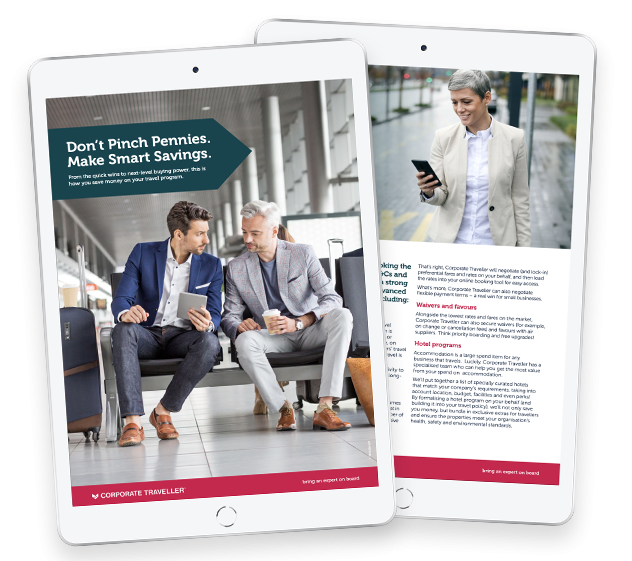 Business travel putting a dent in your company budget? As line items go – business travel can pack a punch but there's insider ways to get impressive savings. Download the guide for advice on:  
Slashing the biggest costs first.  
How to spend wisely.  
Next level savings.  
Plus we share how one of our awesome customers has saved money on their own business travel.  
New questions to ask and answer
Maybe before the days of 'you're on mute' you could try and go it alone, but things have changed in the world of business travel since the dark days of 2020. Now, instead of your travellers focusing on the best airlines for their frequent flyer points/miles, it's flexibility, facts and communication that are vital. Plus, your travellers want to also know how your company supports the safety of women travellers and what your plans are for sustainable travel options. There are new questions to ask and answer.  
What does this mean? Your corporate travel policy needs to reflect this new world of agility, health and safety while also balancing the personal preferences of your people. A well-planned travel policy mitigates the risk of leaving your company exposed to complications...and helps you save money too. It also makes life much easier and painless in the future.  
"Sweat more in peace, bleed less in battle"

Sun Tzu.  
When you spend the time and effort to get your policy right, you're setting yourself up for massive gains in the long run.

Annnnnd, surprise! We're here to help! 
Policy perfection: The key ingredients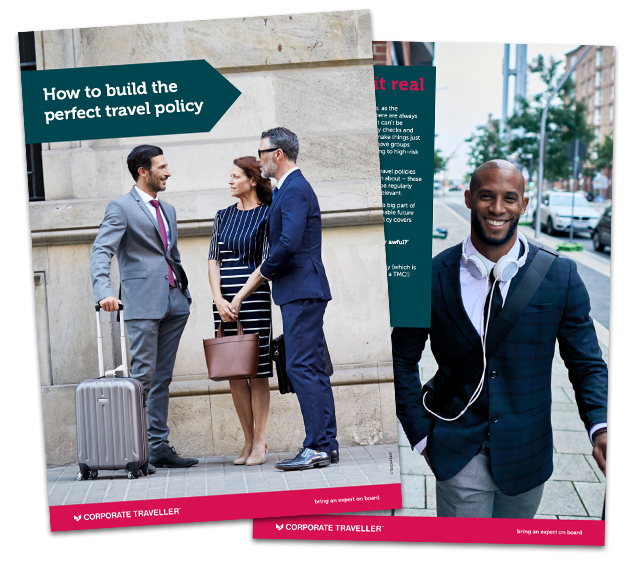 In today's global business environment, the old 'nine-to-five' model is no more. Instead, organisations are juggling office-based employees, staff who are working from home, consultants and teams that are spread across continents. Add to the mix - tight budgets, COVID-19 complexities and new goals around sustainability, and suddenly a clear and updated travel policy is more important than ever. 
In simple terms...if you don't have a formal travel policy in place, you need one. This guide delves into the ingredients for the policy mix.  
Template: Kick-start your business travel policy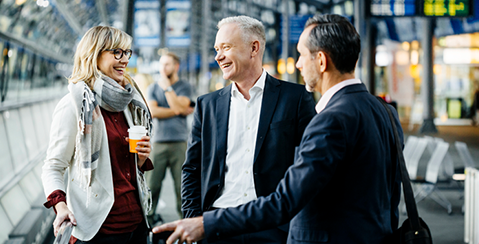 Creating a rock-solid business travel policy is about: 
Asking the right questions.  
Answering those questions according to your business's goals and traveller needs. 
Specifying your preferences on a policy document. 
Telling your people about the policy and making it stick.  
Got it? Goodo. With Corporate Traveller, your dedicated Travel Manager will help you drive the company travel policy with every booking.
A starter policy could include instructions on booking information, domestic and international flights, accommodation and car hire/transport.  
Taking your travel policy from good to great will take a bit of time. And generally, when you're developing a more detailed policy, the process will involve input from a few key stakeholders. But, to kick-start the process for you, here's a template of questions to guide the first draft of your policy. 
Take your policy from drab to fab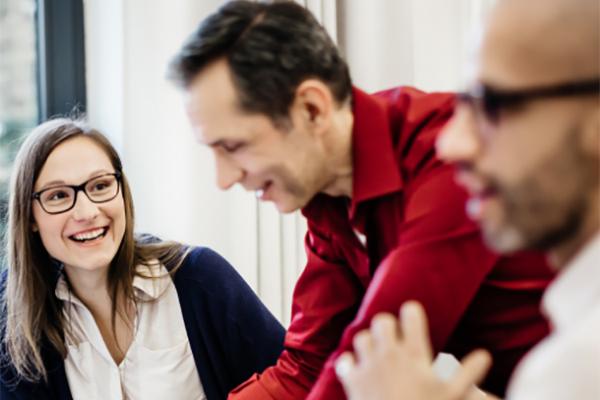 It might be just a few lines in an email, a one-page doc or even a few pages of detailed travel info. No matter how formal or lengthy your policy is, there are ways to take it from good to great. 
There are commonalities in travel policies but really, they're different for every company. Your culture and your ways of working are unique, and your travel policy will be too.  
Read more and download our example of what a good visual travel policy looks like for today's SME. 
Policies and preferences, nailed 
 
"I really value having a dedicated Corporate Traveller Travel Manager to look after my travel, which at times can be very last minute. Our Travel Manager knows all my likes and dislikes and is able to sort out all my travel arrangements with ease." 

Dave Harper, Sales Manager, Southern Spars 
Look, we're lucky. Travel sells itself...it's in our human nature to connect with others; whether it's pleasure or business. We know that every plane has a seat, every hotel has a bed, and you have choice! So how do we step up? By knowing what will make that airplane seat more comfortable, how to make that room more enjoyable and what will make the whole journey way smoother. That way, your travellers can perform at their peak.
That starts and ends with our people. And we're not just talking about our Travel Managers. It's also all of our other people who sit behind the scenes. The onboarding experts that hold your hand through the process, the in-house emergency service team, the customer success teams and the negotiators that work with the airlines and hotels to secure the best possible rates. It takes an army of travel experts, all fighting for you and your success (and here at Corporate Traveller we've been doing it for 40 years).
Customer Success Manager...does what it says in the title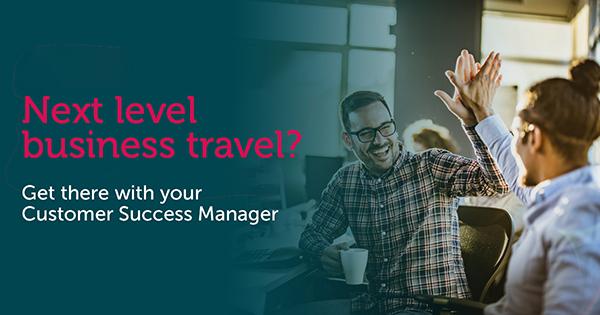 Once you look closer, there's a lot of moving parts, and people, in corporate travel. To run like clockwork is totally possible and we're here to make it happen. That's why we have Customer Success Management. What does a Customer Success Manager do? Well, the clue's in the job title but find out more here.
Travel wizards, ready to help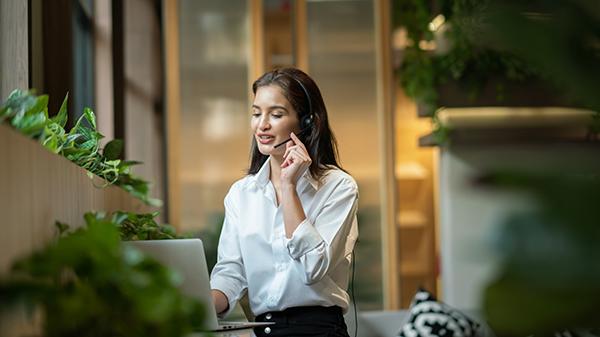 Plenty of our travel teams have more than 100 years of experience between them! That's phenomenal, right? All that knowledge and expertise, waiting to help travellers with booking, changes and advice at the touch of a button or over the phone.  
Q&A with Global Head of Onboarding, James McIlvenna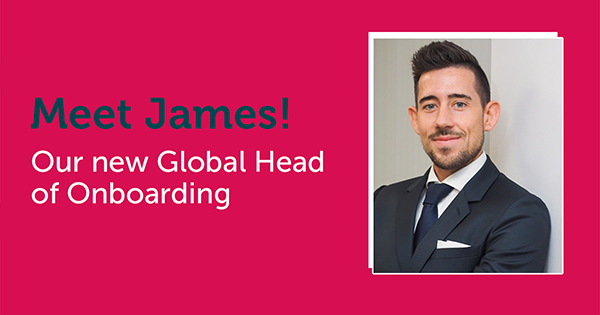 Onboarding a new customer is the bridge between sales and on-going customer success. It's all about people, culture and goals! 
With years in the customer success team behind him, James is poised to ensure we deliver the best experience when companies start to partner with us, wherever they are in the world.  
We picked his brains to hear what the onboarding team's priorities are in 2022.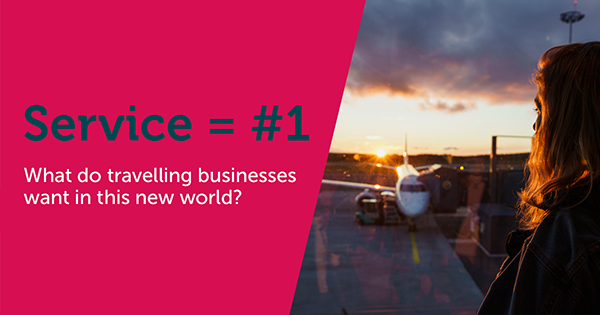 Service has never been more important. We all feel it when things go wrong or we're waiting in a queue, which is why we're so committed to ensuring our clients don't. Find out what a recent survey of our people and some clients have to say about service when it comes to their business trips. 
Overcoming the Pain of Change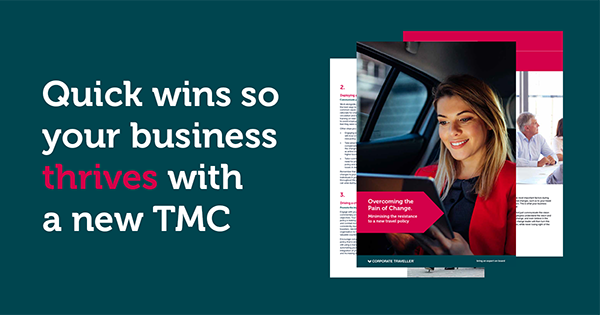 The technical challenges of introducing new technology or admin processes often pale in comparison to the most significant change obstacle of all: internal resistance. 
This guide includes:  
Clarifying leadership & change management across the generations 
3 steps: designing, deploying and driving change 
Bringing an expert on board  
Here's a pointer... whenever you tell the team that you've partnered with a new travel management company, you'll likely hear concern about employees wanting freedom to book how they wish. Some like to book online, others prefer to get someone else to handle absolutely everything. We've already shown you how we deliver when it comes to personalised service....so let's show you how our tech solution is up to the challenge for those who prefer to book online. 
Truth be told, the online booking piece is the easiest. It really is. We've integrated hundreds of airlines, hotels and car rentals into our platform, so we serve up everything to your travellers instantly. Literally, we even include small regional airlines that operate in the remote corners of the earth. The real magic comes when our technology begins to understand each traveller's preferences and we start to serve up products that we know they'll love – favourite airlines, familiar hotels, and flight times that suit each schedule...the list goes on. 
On top of a seamless booking experience, our other tech tools are top notch too. We've got you covered with authorisation, risk management, reporting and a very cool mobile app called Sam :]. 
Five must-have travel tech tools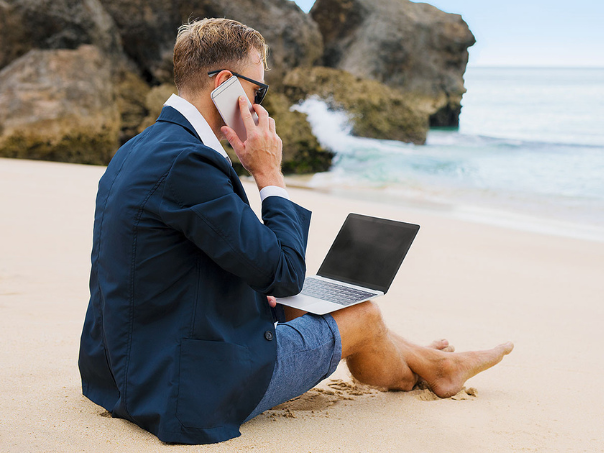 Technology for business travel is all about making things simple, streamlining processes, gaining visibility of your spend and travel activity, and most importantly - making sure your people are safe and informed. 
On that note, here are our top five technology tools SMEs need for business travel. 
Tech + People = The Perfect Combination
Technology is only part of the business travel equation. The real value comes from utilising your tech to its full capacity with help from the people power behind the scenes.  
When it comes to SME business travel, having the human touch supporting your digital experience is just as important as having the tools themselves. 
Tech vs. Touch: The Great Balancing Act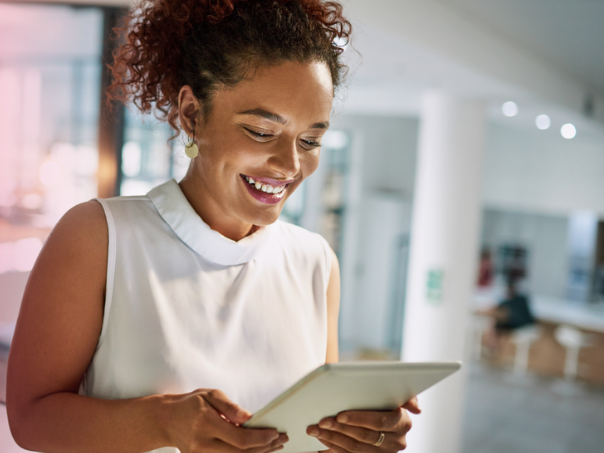 Your travellers shouldn't feel they have to fend for themselves when something went wrong while travelling. 
Chatbots have a purpose, to provide solutions to frequently asked questions. They are not able to empathise or solve complex problems. That's where a trust expert on hand is invaluable. 
Companies that will stand out in the future are those that know how to strike the perfect balance between automation and human assistance.  
Seamless and centralised travel technology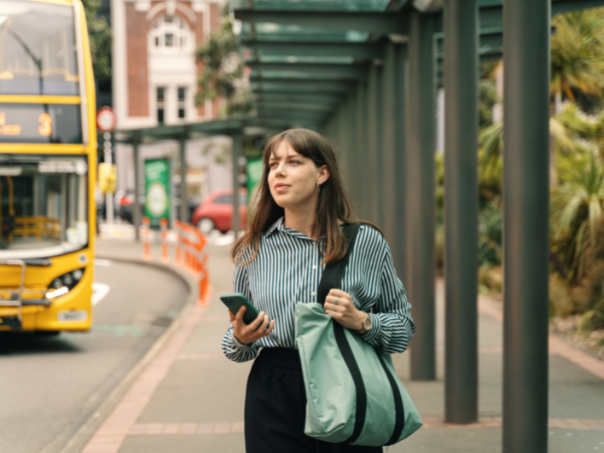 Want travel technology that saves you time, money and stress? Our centralised tech solution is a single sign-in booking and travel management platform that streamlines every aspect of business travel. 
At Corporate Traveller, we're all about making business travel easier for you, which is why we offer one simple platform that allows you to book travel options, report and manage expenses. With Your.CT, you control an online booking tool that eliminates hours searching for fares that balance budgetary and practical needs. You can book flights, accommodation and more in a fraction of the time.
Coming soon: here's what you'll find in future chapters
Make your business travel count with sustainable transport options
Learn the value of reporting in a travel program, how we help you gain visibility on money spent, cost savings, time, traveller safety and more
Get access to exclusive deals with hotels, flights, cars and more
How we're here for your travellers on the road
What companies have to say about their TMC (well... us!)
"I just wanted to thank you and your team for all your help over the last couple of weeks with the multiple change requests for our bookings. I know it must have been incredibly frustrating for you, but unfortunately with COVID affecting our staff and the event preparation we had to make many last minute adjustments. Thank you so much for being so patient with us!'

Tina Jerrom, Funding and Administration Officer @ Athletics NZ
What companies have to say about their TMC (well... us!)
"Corporate Traveller has ensured that the system that we implemented, works for our business needs, matches our travel policy, and meets the expectations for our employees travelling. We are looking forward to being able to use the booking tool to its full advantage once the borders re-open and our travel rate increases. Throughout the implementation, Aisling and all the Corporate Traveller team were approachable and informative with a high level of professionalism."

Natalie Bullions, Office Manager @ Invenco
What companies have to say about their TMC (well... us!)
"The way the Corporate Traveller team responded was simply amazing - going from their usual small weekend After Hours remote team, to having team members logging in and reporting for duty from all over the country - disregarding their personal weekend plans. Within a short space of time, we had our Director who was "trapped" in Australia sorted with a Sunday morning flight back to Auckland, and the rest of our travellers' arrangements were all dealt to by Sunday morning as well.

You certainly get to know the value of your supplier relationships when a crisis occurs - and once again Corporate Traveller was there for us, to create order out of confusion and all with incredible expertise and a good dose of much-needed humour. Thanks team - you're the best!"

Nikki Cooper, Executive Assistant to the Managing Director @ Mainfreight
What companies have to say about their TMC (well... us!)
"During this COVID-19 period, I have found Corporate Traveller's service to be outstanding. We have received constant updates and detailed reporting. The team have offered a lot of solutions and have been a great support throughout this time. Thank you especially to the Albany team and our Account Manager Raychil Coutts."

Linda Woolliams, Receptionist / Office Administrator @ OfficeMax