As part of our commitment to sustainability, we are working to help our travelling customers understand what sustainable travel looks like and to encourage options that work for both the planet and people. We are making it easier to track your travel, understand the more responsible options out there, and build your sustainability policies as part of your travel policy.    
We're helping Kiwi companies make it count
Technology is always changing, always evolving, and continuously driving new information. The adage that knowledge is power is only half true, because we believe that knowledge is potential power. Even if you have the information at hand, it is about how you use that information. We want you to be able to get the information you need easily when you need it. Whether it is tracking your emissions, picking greener hotels, or knowing which routes result in less CO2 emissions, we want to make it easy for you to find the answers, and understand what to do with that information.    
The Global Business Travel Association (GBTA) recently published a State of Sustainability Report for 2022. The report asked corporate travel buyers, travel suppliers, and external stakeholders (policy makers, think tanks, NGOs, etc) a series of questions about sustainability, roadblocks, and the way forward.    
Interestingly, those who are responsible for managing and arranging travel expressed the main obstacles in transitioning to more sustainable business travel as higher cost (82%), lack of data and access to transparent information (63%). So, the two biggest hurdles right now are cost and information, which means our biggest challenge is to help businesses find ways to overcome those roadblocks.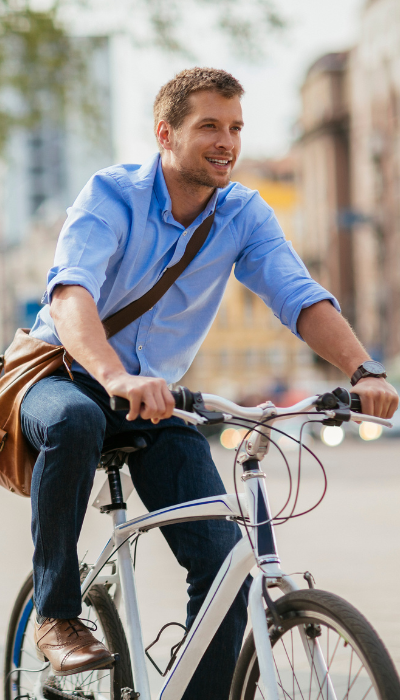 We are up for the challenge  
As an industry there is a lot of work to do, and even though there is a lot already being done, there needs to be more of it! Sustainable fuels, waste reduction, innovative tech, cleaner aircraft, better options in rail, and so much more. If everyone gets on the same page, these things will become common practice. In turn, they will become more affordable and more accessible.    
Do you want more choice? We always want to provide it. We pride ourselves on being able to offer you a great deal of choice, including how you travel and who you choose to travel with. So, do you want to work with partners that care as much about sustainability as we do? Here are just a couple of great initiatives underway with some of our partners.   
Forging a sustainable path  
Sustainable travel is not a quick fix - it is a journey, and it requires commitment. We openly admit that we don't have all the answers, but we have certainly begun the journey. For us, aside from forging our own sustainability path, we are also developing tools to help our clients forge theirs. Some of the tech tools you can expect, so far:   
Flight options' carbon considerations are highlighted throughout every booking flow, keeping this front of mind every time!
Approval process to flag anything outside of policy
Offsetting certifications and options  
Validated CO2 reporting   
Having the right tools can create a more informed sustainable travel program. We're keen to talk more about this so, if you want to learn more, get in touch today.