Preparing for a new reality: reinventing corporate travel to be better and safer for business travellers
Some believe business travel will bounce back; others believe the global pandemic has irrevocably changed the industry. Neither viewpoint is wrong.
As we start to see green shoots of demand emerge and the New Zealand government mulls over the slow (albeit delayed) reopening of our borders, that sliver of renewed hope shines a light on travel management companies (TMCs) – and what the future holds for business travel.
Governments the world over are implementing new policies and procedures to facilitate 'opening up' and it's increasingly obvious that pent-up demand won't be enough to wake those travellers who have gone into hibernation. Safety will be a top priority, and in light of everything that has happened over the past two years, TMCs will need to employ a more agile approach to better support businesses meeting traveller needs.
Let's help with your travel program
Tell us where you're going, we'll get you there. We're dedicated to making your corporate travel experience simpler, faster and easier.
The comeback of corporate travel – yes or no?
It's the one question on everyone's mind, especially those in the travel industry. Will business travel return? If yes, then when, and what will it look like?
Before August 2021, levels of domestic business travel had reached nearly 100% of what they were pre-COVID, indicating that domestic business travel was back. When the trans-Tasman bubble first opened in April 2021, there was an initial sharp increase in willingness to travel and at its peak, reached 36% of pre-COVID levels.
However, after almost a year-long secondment from the pandemic battle, New Zealand is now grappling with the reality of the Delta variant. In the current climate, business travel has yet again come to a standstill. But, while the arrival of the more transmissible strain to our shores has certainly delayed the return of international business travel, it might not be all doom and gloom.
"It has forced the government to speed up its decision-making which, ironically, I think will help the travel industry," explains Nick Queale, General Manager, Corporate Traveller NZ.

"The reality is, most countries globally are scrapping it all for those who are double vaccinated, and that will be the launch of a return to business travel," he adds.
Increased complexity of business travel
That leads to a conversation about how different business travel will look for corporate travellers. Minimal quarantine will likely be involved for vaccinated travellers – many European countries have already implemented these tactics – but that comes with stringent health and safety protocols and complex travelling documentation.
"That requires a much more robust infrastructure to help travellers feel as safe and secure as possible. We've had 8-10% of our pre-COVID international trips continue despite quarantine because travel is just that important to their business. For companies asking their people to travel for work, that protective infrastructure will be imperative moving forward," Nick says.
The changing role of business travel management companies
While we continue to navigate the multiple crises that have defined 2020/21, the short and long-term value of travel management companies (TMCs) has been amplified.
Initially, the focus was on health and hygiene, but that only scratches the surface of the changes that are necessary for the future of business travel post-COVID. The real value of having a professional travel management company has never been more evident than in the early days of the pandemic when advisors made great efforts to get people home, and have worked throughout the year to assist travellers in adjusting plans as travel suspensions have been implemented and extended.
The new normal of business travel is a much more involved process to manage, and that's where TMCs can support their customers and help create exceptional travel experiences.
"The expertise that's now needed to navigate the complicated requirements of departure, arrival, transit and travel documentation is exponentially higher, and that's where we'll come to the fore and be able to provide the advice that will guide our customers through the challenges they'll be facing," Nick says.
Here's how we see TMCs playing an important role in the future of business travel post-COVID: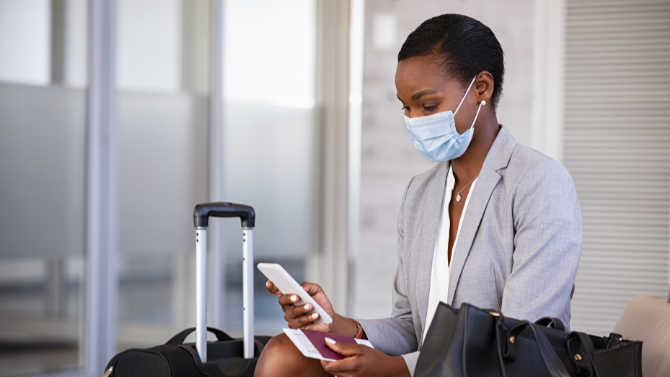 Ensuring business traveller confidence grows
With uncertainty around almost every corner, businesses will be seeking expert consultation and support to make corporate travel easier, more enjoyable and more accessible in an ever-changing landscape.
New, constantly evolving protocols and precautions implemented at almost every stage of the travel journey have fundamentally changed the business travel experience. The human connection of a TMC becomes essential, and support is critical to helping business travellers travel with confidence.
"Duty of care and traveller safety and wellbeing have always been a part of a TMC's function, but COVID has certainly intensified the focus on those areas," Nick explains.
That includes access to the latest information and resources so businesses can make informed decisions about their travel programs.
"For many, the excitement of travel is now tarred with anxiety, so it's about giving our customers and their employees all the information they need to embark on a trip with a high degree of confidence and alleviate levels of anxiety that may exist."
Giving businesses more choice and control
Returning to travel in uncertain times requires TMCs to have a fluid approach that enables customers to respond to rapid change. Factors like brand choice or price, while still important, may become subsidiary to other travel needs.
That means empowering customers with more choice and control using smart, connected digital tools that make it easy to modify business travel plans and itineraries. Policies and solutions that provide choice and control will help build the trust and confidence necessary to get travellers back on the road.
"When customers come to us, it's not about trying to fit a square peg into a round hole. It's about being flexible and collaborative and adapting to the travel needs of their businesses – not the other way around," Nick says.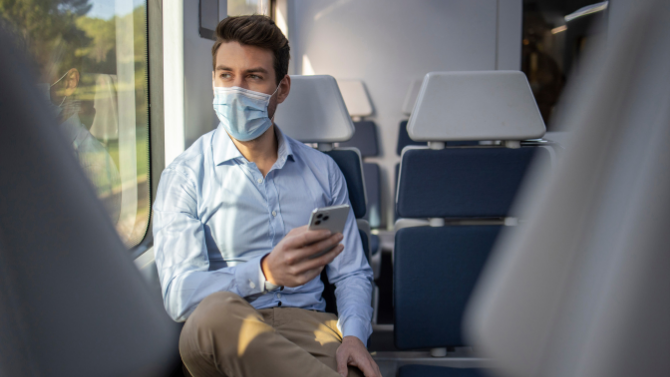 Taking personalised experiences one step further
As travel management companies redesign their business traveller experiences to address the risks and anxieties related to COVID, pre-crisis trends such as a shift toward more digital and personalised traveller journeys have not gone away. Now, TMCs have an opportunity to push the boundaries of the travel experience even further.
That's because what used to matter to business travellers has now been replaced with different or competing priorities – which require accountability and attention.
That change has happened at the coalface of business travel planning, where providing relevant information about health protocols and access is now essential. So, too, is working with preferred suppliers that can demonstrate their commitment to health, sustainability and the expectation from customers that during a trip, they'll be provided with a safe, touchless experience.
It's this attention to detail, care and personalisation (rather than optimising against the competition) that will work to restore business traveller trust and excitement.
Investing in innovation and technology
More choice and control, more personalised experiences, ensuring business traveller confidence grows – all require an even greater reliance on technology, with AI and automation playing a vital role in the future of TMCs and their ability to create better customer experiences.
The companies that thrive will be those who find a way to support the consolidation of fragmented systems to create a collaborative and harmonised platform that can be applied across all business traveller needs and communicate progress authentically and transparently.
"It's about connecting with our customers and their employees in a way that suits them; being present in a proper multi-platform way, not just when they're at their desks or working at their computer but through every single stage of the travel journey."  
While innovation and technology are certainly important for the travel sector, the right human interaction is equally so. That's where technology can be used to support the new normal and provide a platform for better, more personalised interaction.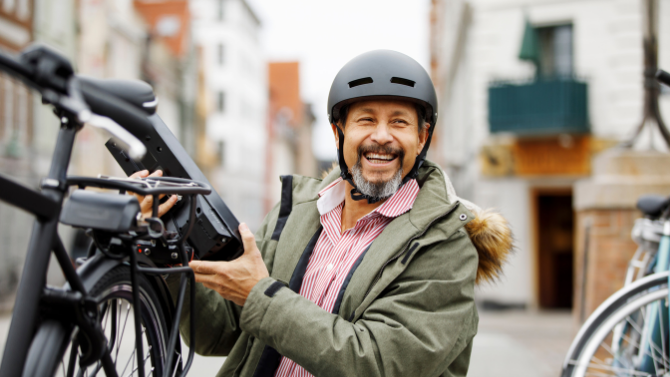 Re-entering the travel market in a more sustainable way
The layer that sits above all business travel-related dialogue is sustainability and the footprint of travel. The pandemic has given people pause for thought, Nick says, and there's been a lot of commentary around the positive effects of a halt in travel (not just aircraft, but rail, car and hotels too) for nearly two years.
"As a company, we're building and developing our sustainability profile and expertise, so we can further help people. It's always been there but we need to do much more, and customers want more too."
Corporate travel management: adapting your travel program for a new, unpredictable normal
Alongside travel management companies changing the way they do things to better support their customers, businesses will be wondering what this might mean for their travel programs.
Alongside planning business travel, pre-trip approval and traveller monitoring and communication, here's our advice for ensuring your travel program is agile enough to meet changing traveller needs while upholding its strategic effectiveness.
1. Stay on top of travel regulations
Business travellers need up-to-date information on company policy and government rules. This is crucial, but educating employees on the country policy and process on arrival and departure is now only a part of the story. Business travellers need to know more. They need a solution that lets them know their company policy and process, their actual travel requirements, which vaccines are accepted and how it is all paid for.
2. Focus on traveller safety and wellbeing
Reflect on how your business responded in the initial chaos of COVID – were there any challenges contacting travellers or getting them home? How well did your processes work? Did you discover any weak spots in your communication? Deep insights into traveller behaviour will help you plug gaps in your duty of care and keep your business travellers safe.
3. Optimise your travel budget and revisit spend strategies
While safety may be a top priority, "the cost and value of travel will always be important, so travel budgets and policy compliance will still be critical moving forward," Nick says. With changes to capacity and availability, corporate travel programs will need to adapt to fluctuating supply, demand and pricing, or find clever ways to save money on business travel by negotiating extras such as flexible cancellation rules and complimentary amenities on future stays.
Companies should also evaluate what suppliers are doing to support any new priorities of the travel program, such as initiatives that foster traveller health and safety, as well as where business expenses can be optimised.
4. Evaluate data and reporting capabilities
They say with knowledge comes power – and in this case, the same is true with data. Without proper visibility of the effectiveness of your travel programs, it will be harder to achieve your goals. Perform a thorough assessment of your reporting tools to ensure they can report on objectives that matter, such as gauging and benchmarking traveller confidence and feedback and gaining greater clarity into spend management.
At the same time, how companies collect and process data is under increased scrutiny with new regulations being implemented globally. When appraising data tools, companies should make sure solutions have data security built-in and they comply with new standards.
5. Evaluate your travel app stack
Organisations are leaning towards services and technology that can deliver greater visibility into where travellers are going or coming from, and solutions that can help drive business travel expense policy compliance and program changes.
As you evaluate your tech stack, here are some travel tech essentials that will be beneficial in this current climate:
Managing small business travel expenses.

Alongside traveller safety, businesses will always look for ways to reduce their travel costs – without compromising on quality for the traveller. 

Get more value with TravelSMART

– it covers different areas of travel and work to provide great rates and added value to our customers. We've used our negotiating power with partners and suppliers to ensure that our customers are always getting the best deals across different areas of travel and work, including flights, hotels and rental cars.

Intuitive and responsive online booking tool.

Savi

bookers enjoy an intuitive and predictive user experience, promoting the health and hygiene measures suppliers take to protect customers as well as travel requirement notifications at time of booking. Then all you need is the travel app to keep in the know.

Traveller support and monitoring.

Sudden changes are almost a given in today's travel environment. A mobile travel app that can send alerts with destination information, provide notifications on trip changes and enable travellers to quickly chat with a travel advisor will be critical in the months ahead.

Corporate Traveller's Mobile App

sends incident alerts directly to a traveller's phone as well as flight-delay and gate-change notifications. It can also be fully integrated with your other travel online software.
Paving the way: the future of business travel post-COVID
While the road ahead may appear uncertain, the challenges of business travel in 2021 and beyond could also be seen as opportunities for travel management companies to come back even better than before.
We know businesses will be looking for advice and support around what is safe and open, what airlines and hotels have implemented enhanced hygiene measures and where they can turn if something happens before, during or after a trip.
Our top priority is staying meaningfully connected with our customers, pivoting and adapting to what business travellers need moving forward to earn their trust and restore confidence. Ultimately, we want to make business travel more accessible and enjoyable even in the face of uncertainty.