Reduce travel costs without compromising safety or services
While experts around the world may not agree on how long it'll take for business travel to bounce back, one thing's for sure – corporate travel management won't ever be the same. And with ongoing restrictions and disruptions creating a fast, fluid travel environment, travel cost control is more critical than ever.
The lingering effects of the global pandemic mean smaller travel budgets as businesses grapple with, and recover from, COVID challenges. There are ways to stretch your business travel budget to get more for less – without compromising traveller safety or services. 
Consolidation has long been considered best practice for managing corporate travel. Moving from a highly fragmented programme to standardised travel policies, processes and tools in a single travel management system means businesses can leverage their total travel volume to negotiate optimal supplier pricing and use data to drive better decision-making.
Corporate Traveller's Head of Customer Engagement Andy Jack says, by pulling together your business travel through a travel management company, "you're going to get better value because we can do a lot more with that information."
"We have tools that will save you time and money including solutions for duty of care, travel policies and visibility of what and how your corporate travellers are spending. That's when we can negotiate better deals for you by tapping into our exclusive network – that will help with cost savings and, ultimately, drive your budget further."
Here are some more ways consolidating your business travel can help better control your budget:
Greater transparency.

With centralised data, you get a clearer, more focused picture of what is happening across your travel program. It makes retrieving and analysing your travel data much easier, which means you can be more efficient with your money and make strategic improvements that yield other benefits.

Improved safety and security.

Centralised data in a managed program can also help ensure you're meeting your responsibilities as an employer, by streamlining traveller tracking and communications. In an emergency, being able to quickly locate travelling employees is critical – and that's harder when you're having to piece together information from multiple sources.

Better travel experience.

Consolidating with a travel management company not only streamlines the booking aspect of business travel, but travellers also get a more consistent and positive experience. The business benefits from tighter cost management controls and the traveller's needs are better satisfied.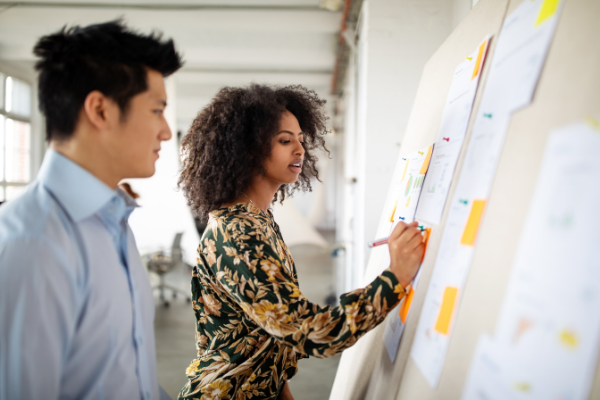 Planning business travel and booking in advance can significantly reduce expenses. While last-minute business trips can and do happen, most of the time staff who need to travel for work will know well in advance. That's why managing a corporate travel budget is just as much about changing business traveller behaviour as it is about how to work out travel costs.
"Given the state of flux that we're in right now with COVID, planning as best you can is even more important," Andy says. "It's about making sure that people are thinking ahead – not just how they're going to get to their destination, but also any expenses they'll incur while they're there. These things don't need to be booked as separate activities."
One of the simplest ways to reduce your corporate travel spend is to have an approval system in place for every booking.
A pre-trip approval process is a great tool for reviewing buying behaviour before you pay for anything, and gives business travellers more cost ownership over their bookings. Rather than relying on post-trip reports to mitigate any overspend, you can be more proactive with your travel expense management.
There are several solutions for implementing pre-trip approval, and working with a travel management company will ensure you find something that works best for your business.
As New Zealand slowly opens up to international travel again, having a pre-trip approval process will help businesses hit their travel program outcomes too.
"That workflow will already be there, and the different controls will be in place, so you can help employees make the right travel decisions immediately," Andy adds.
Returning to business travel during uncertain times is going to look different for every business.
A clear vision of how you want your business to travel is key. Building this into your travel policy will set an expectation for corporate travellers, so they can be sure they're travelling in a way that's good for the bottom line. Then, adjusting your travel budgets to reflect this vision will ensure travellers are working with accurate and relevant information.
"We've noticed the average daily rate for travel expenses like hotels has come down, so your rate caps might need adjusting. Setting a rate cap of $144 per night for a hotel is great – if it's relevant. That rate cap in Auckland might not be viable, and you run the risk of people ignoring your entire travel policy altogether," Andy says.
Again, this proactive approach will set the business up for travel success when international borders open.
"In New Zealand, we've had 19 new hotels open in 2021, with another nine planned for 2022. Across the ditch, the trend is similar: 53 new hotels in 2021 and another 27 in 2022. Then eventually, there's the phased reintroduction of MIQ hotels, so we're expecting to see supply and demand to come back, albeit in stages."
As a global travel management company, we've got the power of insights, and our customers can use that information to identify trends and optimise travel budgets over time.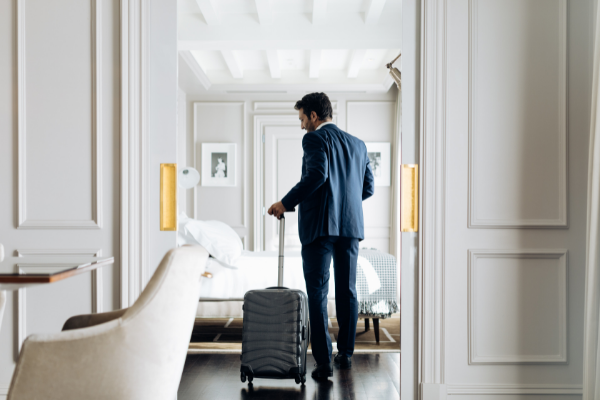 Employees understand the logic of not overspending on a budget but spending less than the budget doesn't carry the same weight of consequence. Most employees won't make the effort to spend less company money unless there is a real incentive to do so.
While the 'carrot on a stick' approach generally works well (although it's not always the most engaging), setting targets for a save-and-win incentive can reward, recognise and create a buzz around driving the right behaviour. Andy is a big fan of "promoting those who are doing the right thing."
"Being able to hero those champions of the policy can be a great way to recognise and reward the positive work that's happening. People engage when they know they're making a difference and can see they're helping the business perform better and achieve its goals. "If you get that groundswell, then others will follow."
From booking flights to meal allowances and other business expenses, your travel policy should set out clear procedures that show corporate travellers how to budget for travel in a way that keeps the business out of the red.
According to GBTA, 79% of business travellers surveyed identified their company's travel policy as having the greatest impact on their travel decisions, so yours must be simple, easily digestible and fit-for-purpose so travellers can practically adhere to it.
Your business travel expenses policy must be regularly reviewed to take advantage of emerging technologies and spend trends that could help save your company money.
Historically, travel per diem (how much a traveller can expect to reasonably spend on accommodation and meals per day during a trip) has been used to estimate average travel expenses for a small business, but today, there are too many variables.
You can identify what cities and trips need lower budgets and which warrant higher spending, to increase fairness and get a handle on overall travel spend. Include specifics in your travel policy that go beyond a numerical budget to give your employees directions, so they know what's reasonable and what isn't.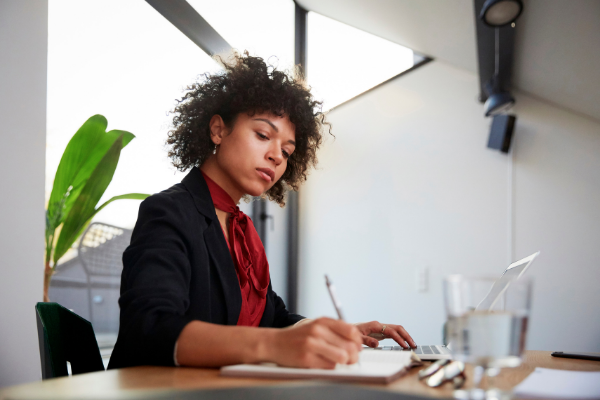 Technology exists to make the complex simple, and when it comes to managing SME travel expenses, technology can eliminate hours of searching, spreadsheeting and travel expense activities – at every stage of the travel journey.
"Here's what the future of TMCs looks like. We've invested hugely in our technology so that we can regrow quicker and smarter, and our customers can get increased benefits," Andy says.
"Using AI-inspired booking tool Savi with machine learning, alongside Corporate Traveller's Mobile App, travel managers and business travellers can book online, track policy compliance, view travel itineraries, access border health and hygiene information and receive alerts on any major incidents – just to name a few."
Working with a travel management company (TMC) helps businesses optimise every part of their travel program – including how to save money on business travel.
"Having the right expert there to look after you and your people so you can focus on your core business, that's the human element you can only get from partnering with a TMC."
A TMC can give you full visibility of your travel program to help you make the right decisions for a significant reduction in your costs. Then there's the benefit of being associated with a global company that invests in new technologies and has access to a worldwide network of suppliers and partners.
For example, get more value with TravelSMART – a suite of products that covers different areas of travel and work to provide great rates and added value to our customers. We've used our negotiating power with partners and suppliers to ensure that our customers are always getting the best deals.
"This allows even small businesses, who may not have the volume to negotiate deals with preferred suppliers, to piggyback off what we've been able to do. You'll save money, get more value out of your budget and give business travellers a better experience too."
Budget your trip better with a TMC
Just as the global pandemic has shone a light on duty of care and keeping business travellers safe, it's also demonstrated how valuable a trusted connection with a TMC can be for small businesses. As Andy explains, "It should be an extension of your business." There are many ways you can squeeze more out of your corporate travel budget – without compromising safety or quality services. Partnering with a travel management company will remove the complexity of business travel in 2021 and beyond.
Let us help with your travel planning