Business travel crisis management: responding to the unexpected
A crisis response checklist: what to do before, during and after a crisis 
There have always been risks associated with business travel. Whether it be a stolen passport or cancelled flight, a medical emergency or natural disaster, all travel plans are at risk of disruption. Corporate travel in a post-COVID world comes with even more risks and now, more than ever, organisations must be prepared for the unexpected to meet their duty of care policy for travel – and keep travelling employees safe. 
Responding quickly and decisively to business travel crises requires a solid crisis management plan, and while there's no one-size-fits-all plan, there are fundamental actions that must be taken before, during and after a crisis. Companies must be ready to deal with crises as opposed to simply just reacting to them, and that's where leaning on a Travel Management Company (TMC) for support can ensure your travellers are well-cared for in any crisis.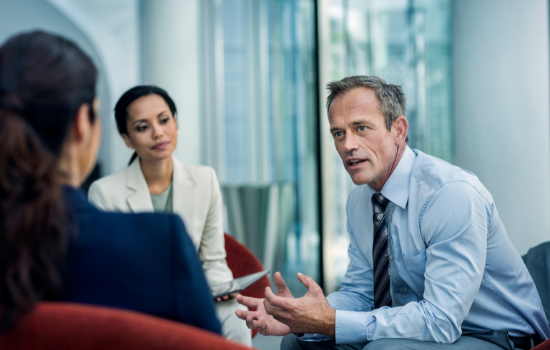 Crisis management vs risk management: what's the difference? 
Travel emergencies can be fast-moving and travel managers need to respond flexibly and decisively — reactive crisis management may be too late.  
A crisis plan is a way to ensure that if something happens, all the right people know what needs to be done to ensure the safety and security of business travellers. Depending on the crisis, that could be as simple as notifying travellers about avoiding a particular area in a country, COVID-19 isolation procedures or getting them home quickly amid a catastrophic event.  
"There's a lot of crossover between crisis management and travel risk management", says Raychil Coutts, Corporate Traveller's Customer Success Leader.  
"If you have a really solid travel risk management plan, that planning can also be the basis for crafting a strong business travel crisis management plan too." 
A crisis is an event that happens at a specific time. It's usually unforeseen and can cause harm to an organisation and/or its people. The way an organisation responds, manages and recovers from a crisis (crisis management) will determine the overall impact of the crisis.  
A risk is any potential activity or event that could cause harm to an organisation and/or its people. Risk management is concerned with identifying, assessing and mitigating risky activities or events.  
The three basic elements of corporate travel crisis management  
1: Before – prepping and planning for travel risk and disruption 
The before stage is all about pre-crisis planning, and this is where leaning on insights from travel management companies (TMCs) for a 360-degree view of travel risks on a global level will help cover all bases.  
"This year we've been doing a lot of risk assessment work with customers, challenging them to think about the different categories of return to corporate travel, what they do well as a company and the areas they might not have even thought about."
"That analysis can then be used to amend internal travel policies and, ultimately, create a clear crisis plan that they can communicate to their travellers – what needs to be done before, during and after travel." 
There's no one-size-fits-all approach to crafting a business travel crisis management plan, but there are key components that corporate travel managers should consider. These will also help ensure your crisis management plans are flexible and practical so you can adapt them to changing priorities. 
Assessing travel risks 
Assessing risk is the foundation of any travel management program and, therefore, crisis management – even if your people travel to the same destinations regularly. There are five key components of travel risk management. Ideally, your company would have processes for each of these phases: 
Identifying the risk 
Preparing the traveller 
Tracking the traveller 
Communicating with the traveller and the broader business 
Response 
To get you started, check out our guide to business travel risk assessment. 
Putting your plan into action 
Activation protocol. Define the circumstances that will activate a particular crisis response and how it will escalate. For example, if your team is on a business trip and the destination country goes into a lockdown, specify who they should contact first.  
Chain of command. Include a crisis management-related organisation chart so there's clarity around final authority and reporting. 
Response action plans. Create step-by-step, detailed plans for the actions you'll take when a crisis does happen. 
Communication plans. Internally, you want systems and backup methods for members of the crisis management team to communicate with each other. Collect contact information for all team members and anyone they might need to call on, including outside consultants and subject-matter experts. This is where business travel apps come in handy for employees to check into and report their safety, like Corporate Traveller's mobile app, SAM. Make sure your employees know the resources available to them and are confident in using them. An external communication plan for communicating with the public and key stakeholders may also be required. 
Resources and training 
It might seem simple and obvious, but having correct contact details for travellers on file is a must-have. 
"It would surprise you how many times we've seen customers with wrong email addresses or phone numbers in their systems. So, straight away, if something happened, you potentially don't even have the right contact details to ring them." 
Training is essential to ensure everyone involved with your business travel management knows what to do in an emergency, giving your crisis management plan structure. Rehearsing your travel crisis management plan will help you spot any gaps. You should also provide travel crisis training regularly, especially for any first-time international travellers. 
Business travel insurance 
"We can provide individual travel insurance policies at discounted rates to our customers so they have a solid policy and are protected in that way. We also make sure our itineraries include the customer's insurance details, so every business traveller has clear and quick access to company insurance information and policy numbers. It's those little things that help de-stress a potential situation." 
2: During – duty of care takes priority 
In a crisis, duty of care takes priority. That includes getting in touch with business travellers to confirm their safety, assisting sick, injured or stranded travellers and repatriating any travellers who need to come home. Only after ensuring the protection of your employees should the focus shift to protecting the business and limiting travel-related financial exposure. 
Until recently, making changes to flights and travel itineraries was relatively easy and inexpensive. But, as airlines slowly emerge from pandemic-induced hibernation, flight availability is still limited and simple changes can come with a higher price tag. That's where a TMC can help adapt your existing booking systems and policies to mitigate COVID-19 travel risk management and any unexpected costs.  
3: After – reflect and review your travel program 
The final and, arguably, most important part of travel crisis management is reviewing your plan's performance under pressure and what can be improved for next time. After a crisis, analyse what went well and what did not. Identify important lessons and implement any necessary changes. 
Ask your corporate travellers whether they felt prepared and supported during the crisis. Employees are your most valuable resources when it comes to crisis management evaluation, as many likely experienced the situation first-hand and can provide actionable feedback on your preparedness. 
At a higher level, a crisis (such as COVID-19) may irrevocably change the global travel landscape, causing a flow-on effect for suppliers and travel partners, and you may need to make changes to your overall travel program. Working with a TMC, you can tap into real-time data and reporting to help manage and mitigate future risks.  
The role of a TMC in a crisis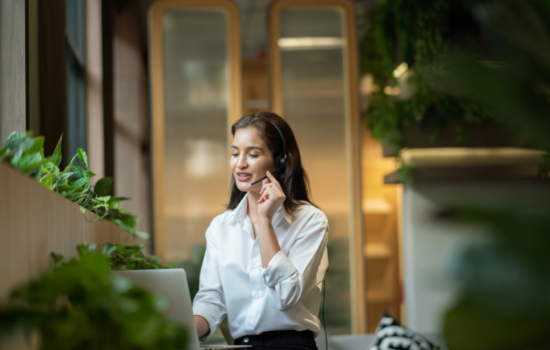 Raychil says one of the biggest obstacles companies face right now is a lack of knowledge around current travel policies, and that can make employees hesitant to travel. It also means if a crisis does happen, and travellers don't understand how to get help, it can cause unnecessary panic.  
"Now more than ever, I think traveller safety and comfort is critical. A TMC can help you make sure your business travellers are prepared before they leave and supported while they're away, so they feel confident to travel on behalf of the company." 
24/7 direct support when it's needed the most 
During a crisis, the number one thing business travellers need is direct support so there are no crossed wires when relaying travel information.
At Corporate Traveller, your customer success team will work with you closely on building the best travel program for your organisation, as well as streamlining processes so you have better visibility of bookings and traveller locations.  
Travel emergencies can happen at any time. A TMC adds an extra layer of 24/7 global travel support from New Zealand-based teams that know your business and program requirements, so you have peace of mind that your travellers have access to emergency assistance when they need it. 
"At Corporate Traveller, we have a 24/7 emergency response team, so customers know that if something unexpected happens, they can contact someone quickly without having to sit on hold for three hours." 
Here's how else we can help: 
Centralised travel bookings and requests 
Ensuring everyone is booking through the same channel and following the same processes for online and offline bookings is essential. An online booking tool, supported by a preferred TMC that can help with complex international travel requests, will ensure you have complete visibility of all bookings from flights to accommodation and car hire. 
Traveller tracking and location search 
The first thing a travel manager must do in an emergency is locate the travellers. Depending on the severity of the crisis, traditional forms of communication may be slow or unavailable, so finding out if travellers are in an affected area is critical. 
Corporate Traveller's online booking tool, SAVI, features a live-tracking map, giving customers a quick pinpoint location of their travellers as well as traveller tracking reports. 
Targeted alerts for travellers in crisis-affected areas are a great way to quickly send updated information specifically relevant to a traveller and their trip. It also means that any travel amendments can be made as soon as possible, potentially saving time and money. 
"We can set up Crisis24 alerts for our customers which are based on a colour-coded alert system and can be customised to an organisation. For example, if a tsunami warning was issued, all key contacts within your business would receive an email alert so they can reach out and inform their travellers of any further info." 
Transparent and timely information 
In a crisis, information is paramount but it needs to be clear and practical, particularly when dealing with an international emergency. A TMC will guide you through what will happen over the days following the crisis, what needs to be communicated to travellers and any necessary rearrangement of travel details.  
Know before you go – get prepared with the latest COVID-19 information: 
Get help embedding crisis management in your travel policy 
The professional advice and industry experience of a travel management company is useful for any organisation. But when faced with a travel emergency, the real value of a TMC becomes abundantly clear. COVID-19 now overlays other travel risks, making it even more important for organisations to anticipate and assess the impact of events, develop mitigations and communicate anticipated risk exposures to their employees. 

For advice on how to develop a crisis management plan for your business, and how to incorporate it into your travel policy with the right process and technology, talk to Corporate Traveller today. We can help you create a simple travel policy-on-a-page to assist travellers and work towards embedding crisis management firmly in your travel program.