Business travel wardrobe basics
Appearances matter in the business world. When someone meets you for the first time, they'll form an impression in just two seconds. Since that long-lasting impression is based almost entirely on your appearance, you need to make those two seconds count.
If you're travelling for business, there's a range of situations you'll encounter – and outfits to suit. There'll likely be formal daytime gatherings, some cocktail functions in the evenings, and possibly some casual get-togethers. As well as that, you'll need workout gear for your morning gym session – or track pants for post function wind-downs. That's a lot to pack and plan.
Sometimes, dress codes aren't specifically stated, which can muddy the waters about what is expected. The general rule is to aim for clothes at the more formal end of the spectrum. It's far better to be slightly overdressed and look more professional than everyone else, than to be just a bit underdressed, and risk looking unorganised or less-than-polished.
It's about making a good impression, representing your business well and walking away from the conference or meeting knowing you did your best to impress contacts and form new relationships. To do that, you need to be ready for anything. How can you arrange for every scenario and pack the perfect business trip clothes?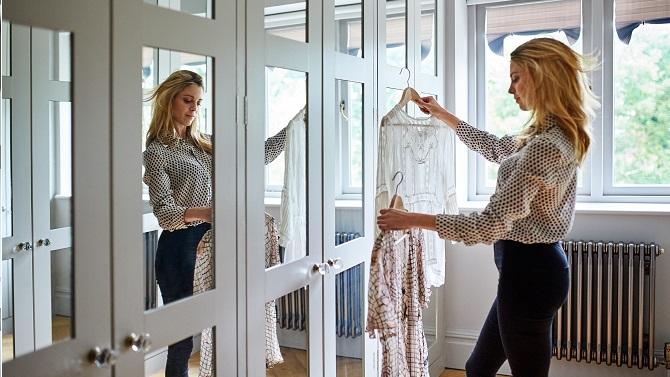 Business attire
Three words: mix and match. If your event is anything over three days long, you're probably not going to be able to pack a whole new outfit for every day. This is where having a neutral wardrobe comes in handy.
Shoes: Bring two to three pairs of shoes – ideally, a pair of black heels, nude pumps and some flats. Those flats are important if you're going to be on your feet - you can swap out every other day to give your feet a break. If the event is shorter, you'll only need one or two pairs.
Bottoms: Bringing a skirt and a pair of tailored pants gives you plenty of options to dress for the day. Both will look great with a variety of blouses and tops.
Tops: Have a different top for each day. Go for tops that aren't too tight or low cut, but ones that display your professional style. Considered blue or patterned Oxford shirts, and tops with long or elbow-length sleeves. Because the skirt and trousers are neutral, you can add a bit of colour up top, too.
Jackets and blazers: Pack a couple of tailored jackets in black or other neutral, and you'll find they work in a variety of scenarios – adding that extra formality in business situations, or dressing up an otherwise casual look.
Accessories: Last, but not least, jewellery. Keep it sophisticated and minimal, avoid huge dangly earrings, and pick items that flatter each outfit. Wear scarves to add colour and personality, especially if you're in a cool climate.
Cocktail dress
This is often the hardest thing to plan for. Cocktail dresses range from prim to outrageous, plain to extravagant. If you don't know what kind of people will be there, or if you know that the vibe will be more conservative, then your knee-length LBD is going to be perfect. Wear a pair of black or nude pumps and some simple jewellery, and you've got your look sorted.
Cocktail attire generally means a shorter style skirt than your formal business wear – an elegant semi-formal dress. If you want to show off more personality, or if you have multiple cocktail-style events to attend, there's a bit more to think about.
Mixing and matching accessories can add cocktail flare to your otherwise business attire. If you have some amazing jewellery, now is the time to get it out. Some sparkle, plus a pair of brightly coloured shoes, can turn your nice black pants into an evening-appropriate outfit. You can wear a beautiful silk blouse or top with elegant wide-legged pants, or a pair of skinny black cigarette-style pants with a sparkly top. Wear makeup to match, whether it's just your normal business makeup or a more complete look with smoky eyes or red lipstick.
Casual and sports gear
If there will be casual events as part of your time away, then a suit won't cut it. You'll need some smart casual outfits for coffee catch-ups and any informal dinner events. A pair of good quality, well-fitting jeans are perfect for these types of meetings. They shouldn't be ripped or covered with bling - keep it classic. You can pair them with flats or heels, and a tidy blouse or top.
If you're planning to go to the gym during the conference, or you have events that need sports gear, you need to plan appropriate outfits for these too. While gym gear is typically a singlet and yoga pants, if you have adventure or sport activities as part of the business functions, you need to pack clothes that work in those scenarios. Golf can be chinos and a t-shirt, while something more adventurous will need more active wear. Make decisions around this based on what you're doing and who will be there.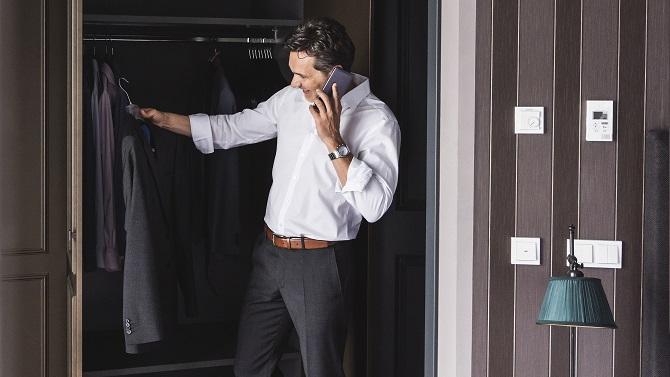 Business attire
Men have a far fewer options than women for clothing, which makes packing much easier.
Suits: Have at least two suits on rotation. These should be blue or grey, not black. Having two allows you to hang the other one out and air it on the alternate day, to avoid looking rumpled.
Shoes: Have two pairs of shoes, brown and black. The brown pair will go with the blue suit, and the black pair with the grey suit. Two pairs mean you can rotate them to avoid getting sore feet over the course of the business event. Remember to wear matching socks - white socks with dark shoes and suits is a hard no.
Shirts: You'll need a fresh shirt for each day of the event. Invest in quality tailored shirts. They're more flattering, look more polished and will be more comfortable. Wear anything except a plain white shirt or one with garish patterns - look for classic blues, checks, or understated stripes.
Ties: Leave the novelty ties at home. Ties don't take up much room, so pack a different tie for each day. Before you leave home, match them to the shirts you intend to wear.
Accessories: Tie clips and cufflinks will turn a tidy outfit into one that looks polished and sharp. Pocket squares are an extra touch for those with a bit of flair - again, make sure they match your tie/shirt combos before you leave.
Cocktail clothes
This is where you can break out your black or dark grey suit. Pair the suit with a muted, solid-colour shirt and a tie with subtle patterns. Black socks, black shoes such as lace-up brogues or Oxfords, cufflinks and a tie clip finish the look to perfection.
To dress it up a bit, swap your tie for a playful bow tie, and/or pocket square. There's also a range of lovely textured jackets that you can mix and match with trousers. However, keep it formal - no jeans, no skate-shoes, no t-shirts and always a jacket. Also, unless you're attending a black-tie event, leave your tuxedo at home - it's far too formal.
Always arrive looking a bit more dressed up than you think you should. It's easy enough to remove the tie and unbutton the collar of your shirt. Also make sure you are groomed - clean shaven, hair styled and smelling good.
Casual and sports gear
You'll need to pack gym gear for your morning workouts, but what if the event also has a more casual gathering? For a round of golf, a pair of khaki pants and a polo shirt is acceptable, while more vigorous activity might require active wear.
If you're meeting for a casual drink or coffee, a pair of classic tailored blue jeans with a fun patterned shirt is all you need. There's no need for a tie - but you can still accessorise with cufflinks if you wish.
Business trip clothes don't need to be difficult
In general, there are a couple of other rules to keep in mind.
If you can avoid wearing white, do so. While a crisp white shirt covers a lot of professional and social scenarios, it can be a bit of a logistical nightmare. When you're travelling, it can be hard to keep things clean, and if you spill something on yourself, it's going to be fairly obvious. Choose garments that won't need much ironing - think polyester blends - and if it's possible, pack light and downsize to a carry-on suitcase. It means you have a quicker exit from the airport and you don't have to wrestle with heavy luggage.
If you're ever in doubt about what to wear, remember the advice: dress for the role you want, not the one you have.
Subscribe to stay up to date with industry insights