Track and travel with better expense management
The one area of travel that most businesses struggle with is managing travel expenses – and without proper management, they can quickly get out of hand.
Business travel expenses – even for a solo traveller – can be numerous and complex. Outside the pre-booked costs of flights and accommodation, you must consider food and drink purchased on-the-go, client dinner-meetings, and unexpected taxi rides – just to name a few.
How your business manages travel expenses will be dictated by its travel policy and expense policy which clearly outline what your employees can spend business money on, and how much.
However, whether travellers are responsible for managing their own expenses or employees follow a standard policy, the process of claiming travel expenses can be extremely complicated – and sometimes costly.
As a business travel manager, you'll want to find a way to improve this process to help your business control costs and reduce administration time. That's the value of integrating travel-expense management software.
Travel-expense management software or tools can help you streamline and automate the process of organising and tracking travel expenses across the business. Employees can submit work travel expenses and claim reimbursements. Managers can identify expenses that don't comply with your business travel policy, making it easier to manage claims.
Let's explore further why travel expense management tools are essential in today's world of corporate travel, what you should consider when choosing the right tool for your business, and what solutions are currently available on the market for small to medium enterprises.
Why you should be using tracking software
Business trips require a high level of preparation from both managers and employees, including meticulous expense-tracking and often hours of manual reporting.
Most new businesses will start with a conventional pen-and-paper or Excel spreadsheet system, but there are many reasons why you shouldn't remain in this phase for long.
Manual tracking is extremely error-prone, relies heavily on an exhaustive paper trail of receipts and invoices, can easily lead to expense fraud, and takes far too long to process employee reimbursements.
Ineffective travel-expense management isn't just a complete waste of time, it's poor business practice that can often lead to out-of-pocket and unhappy staff. As your business grows, and more employees start travelling for work, things only get harder. The most efficient way to overhaul a clunky tracking system is to streamline and automate routine business travel management activities with technology.
Alongside automating your processes, expense tracking software should simplify data input and review, decrease manual labour – and provide full visibility and transparency for employer and employee. Above all else, it will also present cost-saving opportunities and automatically control expense tracking.
Here are some other reasons why your business will benefit from investing in a travel-expense management tool.
Travel policy compliance
Ensuring employees adhere to your business travel and expense policies is labour-intensive and often a huge burden to those who manage travel expenses. A travel-expense management tool works alongside your policies, making it easier to approve or reject travel expense claims, reduce expense fraud and enforce compliance. 
Tax deductions and audits
From a business perspective, travel expenses need to be managed appropriately to be considered as legitimate business expenses – for tax and audit purposes. Without tight control over the process, your business could be missing out on several tax benefits or it could be costing you extra.
Travel-expense management tools make it super easy for employees to submit receipts and relevant documents, so come tax filing and audit time, your business has everything it needs to be compliant.
Good financial health
Business travel requires a big budget, and to effectively manage that budget, you need to understand how much you have and what you're spending. Travel-expense trackers are like high-definition televisions – they give you a better picture of your cash flow. You'll also be able to identify areas where you're spending too much and use insightful data to move the business towards more cost-efficient travel.
Happy employees
Best of all, travel-expense software makes the lives of your business travellers simpler and easier. It'll help them figure out what expenses they can claim back, and the best way to track them. They'll be able to submit their travel expenses with the click of a button and get faster reimbursements. If they decide to turn their work trip into a 'bleisure' trip, a travel-expense tracker will help them sort business and personal expenses.
Choosing the best tool for your business and its travellers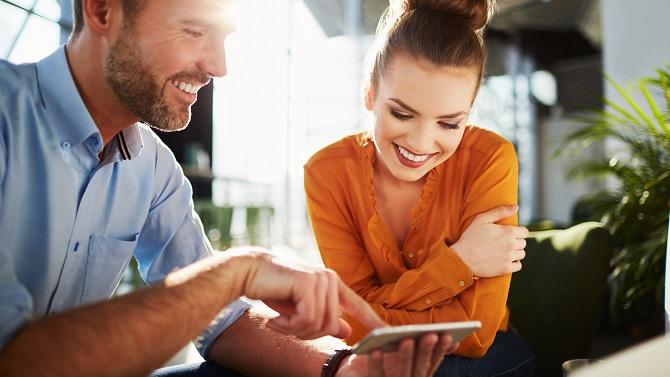 There are a lot of tools you could use to better track your business travel expenses, so when it comes to choosing one, you need to make sure it's the right fit. Don't be distracted by bells and whistles – each travel-expense tracker offers different benefits – so first figure out what your business needs are.
Generally, you'll want a system that:
Is user-friendly – easy for travellers, business travel managers and your accounts team
Supports multiple users and is cloud or app-based – so it's accessible from anywhere in the world
Allows for approvals – to help enforce business travel policies and to make approving claims easy
Is scalable – you want a system that will grow with you
Has reporting capabilities – insightful reporting to help with cost-saving opportunities and better travel management
Here are a couple of additional factors to take into consideration:
Define the problem/s you need to solve and find a best-fit solution – whether that be confusing policies, poor data management, lack of automation or delayed reimbursement processes.
Consider your technological needs – this will be influenced by the number of business travellers you have and how often they travel, who will manage the software and how tech-savvy they are, as well as whether you want your employees to have the freedom of booking their own travel.
This involves looking at who will be using your expense management software – your employees who travel frequently, managers, maybe contractors and accountants. Then, what type of expense management software you need – a standalone tracker that focuses exclusively on managing travel expenses and can be integrated with other applications or all-in-one travel and expense management software. Some accounting software and ERP systems include basic features for expense management.
Price versus your budget – implementation costs, ongoing subscription costs, support desk help, and any customisations will influence what type of solution your business has access to.
Best in market – tools to consider
There is a bucket-load of travel expense tools out there. The following are suitable options for small to medium businesses that you can evaluate before choosing the one that suits your business best.
Expense - Zeno by Serko enables smarter travel management with intelligent technology to automate and dramatically streamline the expense administration function, identifying out-of-policy claims and preventing expense-claim fraud.
Pricing starts from $8 per user per month
Free trial available
Subscription
Features include:
Set up multiple levels of approvals, and route expense reports according to a variety of parameters
Business managers can approve items directly from an email notification, the desktop application, or via the mobile app
Escalation settings can be configured for delayed approvals
Support corporate card, out-of-pocket spend, allowances, mileage and cash advance claims
Capture receipts and submit expenses, and managers can review expense claims on the go
Managers, approvers and finance teams have a full suite of analysis tools that help them run their budgets more effectively, identify problem areas, and optimise expense policies.
Configure policy controls down to the individual user level, automatically detect out-of-policy expense items and flag them for easy identification by approvers
SAP Concur is an integrated travel, expense, and invoice management solution. A top-rated app that guides employees through every trip, charges are effortlessly populated into expense reports, and invoice approvals are automated. By integrating near real-time data and using AI to audit 100% of transactions, businesses can see exactly what they're spending without worrying about blind spots in the budget.
Pricing starts from $8 per user per month
Free trial available
Subscription
Features include:
Create expense reports easily, pull in receipts from all credit card statements and automatically assign categories or accounts based on past entries and credit card statements
Digital receipt management – provide various methods to easily capture receipts digitally and automatically parse receipts to create expenses report entries
Functionality to reimburse employees directly to their bank account or easily integrate with payroll system
Travel management – ease of booking, itinerary management, trip notifications via calendar integrations, and advanced integrations to travel systems like Uber, airline ticketing systems and hotels.
Certify is a web-based expense management tool with in-built travel management functionality including accounting, expense tracking, receipt capture, payment processing, reporting, compliance and more.
Pricing starts from $8 per user per month
Free trial available
Subscription
Features include:
Schedule and auto-generate expense reports
QuickBooks integration to sync vendor and employee data
Workflow management for expense-report approvals
Compliance management and customisable reporting to analyse spending habits
Mobile receipt-capture speeds up expense reporting process with receipt parsing and autofill features. Reports can then be reviewed against the original photo and approved before submittal
Facilitate the capture of electronic receipts via email, scanner, fax, web camera, SMS, and more.
Rydoo is a web-based corporate business travel and expense solution that automates and streamlines processes for high-growth companies and enterprises. From searching for flights and hotels, booking a seat on a train or costing a cab from the airport, the end-to-end solution covers your whole journey.
Pricing starts from $5 per user per month
Free trial available
Subscription
Features include:
Central billing option where a consolidated invoice for all trips is sent to your business at the end of each month
Dashboard that allows users to upload receipts, add expenses, and upload business cards to an account
On the mobile interface, manage permissions, create new projects, create mileage categories, and approve expenses to be paid. App users will be reminded to upload receipts and plug in other information
Photo scanning of receipts for information to be automatically populated, or enter information manually. Back at the office, administrative staff can generate payments and run reports.
Get your expenses under control
There's too much at stake not to invest in smarter travel-expense management. The validity, financial health and compliance of your business – not to mention the safety and wellbeing of your travellers – relies heavily on having good processes in place.
Business travel-expense tracking software will automate the entire process, allowing you to track travel expenses more efficiently, streamline reimbursement and policy compliance, and reduce processing errors. It'll also help to prevent overspending, ensure expense-related accountability and facilitate transparency for all involved.
Still unsure how best to get your business travel expenses under control? Speak with the travel management experts at Corporate Traveller – they can help you find the best solution for your business.
Subscribe to stay up to date with industry insights