Airports can be stressful. Long queues at security, endless crowds of people and the constant noise. Not to mention the rush of making it to your interconnecting flight! We've put together our top tips to make your next airport experience stress-free. Learn how you can save time and get through the airport faster on your next business trip.
Get ahead of the game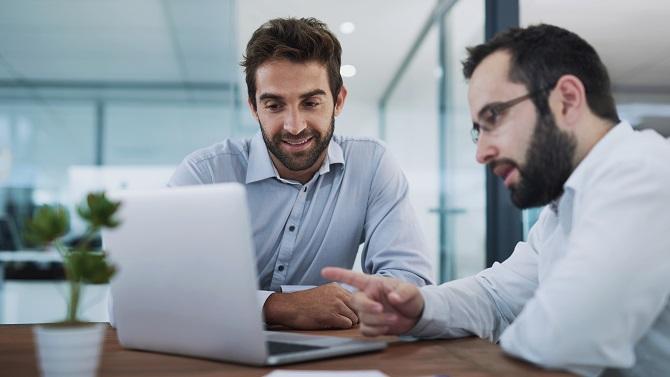 You can get ahead of the game before you even leave the house. Less time at check-in and airport security will mean more time for you to relax or catch-up on emails. From applying for a pre-check status to getting your airport parking organised, you'll thank yourself for getting organised early. Check out our tips to get you ahead of the game and through the airport faster.

Apply for pre-check status, if available
Apply for a TSA Precheck or Global Entry to save time. This will give you an advance prescreening and allow you to breeze through security without the hassle of removing your laptop and taking your shoes off. This programme is available in over 200 airports across the US. Check with your Travel Manager to see if this is applicable to the country you are travelling to, they'll also help you sign up ahead of your trip.
Upgrade your membership status
Did you know that most airlines have membership programmes? Most of them are free or have a very minimal sign-up fee! Earn points and be rewarded with exclusive benefits. For example, Air New Zealand's Frequent flyer programme is a fantastic membership programme. There are four tiers you can move up, each with varied benefits:
Silver tier: upgrades, lounge access eVouchers, discounted Business Class fares and more.
Gold tier: lounge access, upgrades, complimentary Frequent flyer seating, baggage privileges, priority travel benefits and vouchers and gifts.
Elite tier: extra lounge and upgrade privileges, complimentary frequent flyer seating, baggage privileges, Elite Partner benefits, priority travel benefits, vouchers, gifts and extra Elite benefits
Elite Partner tier: lounge access and guest and child lounge access, complimentary frequent flyer seating, priority check-in and boarding, baggage privileges, fast bag and Elite members can nominate a family member or friend to become their Elite Partner
Next time you travel for business, join your airlines' membership programme to get more out of your trip and make the most of the benefits.
Download Apps
There are more Apps than you can imagine, for everything possible. Do you worry about getting lost in a different country? The Maps.Me App is a free, offline map that doesn't require internet. Are you travelling to a country with a foreign language? Download Google Translate and translate the local language at the click of a button. Check out our top 7 must-have Apps here.
The Corporate Traveller Serko App is essential. Access your travel information anytime, view your complete itinerary, receive real-time notifications on gate changes, flight delays and cancellations, select your seats, book a transfer at your destination and much more. Save time at the airport and access your information with the touch of a button. Exclusive to Corporate Traveller customers that use Serko Online.
Packing your carry-on bag
Utilise your carry-on bag and make the most of it. Pack the essentials; headphones, phone and laptop chargers, laptop/tablet, pen and notebook, documentation. Seasoned travellers also recommend taking a set of spare clothes when travelling long-haul so that you can freshen up on arrival. This is also handy in case your luggage gets delayed.
Remember to check the carry-on requirements of the airline so that you don't get caught out. Put all liquids into small travel size containers, not only will this help minimise space but it complies with airline standards of 100ml limit of liquid per bottle in a clear plastic container. Be aware of the restriction of the carriage of powders on international flights by clicking here.
Travelling on a short business trip? Save time and money by leaving your large luggage at home and utilising your carry on. Skip check-in and speed through customs on your arrival, giving you more time to focus on what's important. Read more tips on how to pack light for your next business trip.
A standard carry-on luggage allowance of 7kg maximum applies for most airlines.
Packing your check-in bag
Pack smart and avoid delays on your next business trip. Overpacking your check-in bag is a rookie mistake that you'll only make once and it will cost you. Avoid having to remove or discard items at check-in or paying the excess baggage fee. Count out how many days you are on your trip and pack the right amount of clothes accordingly. Take smart business attire to attend business meetings and dinners plus a couple of pieces of casual attire for your downtime. Choose clothes that are versatile and can mix and match with your outfits.
Don't forget to weight your bags!
Check the weight of your bags. Most airports have scales that you can weigh your bags on before check-in. The last thing you want to be doing is having to open your nicely packed suitcase in the middle of the airport to make it lighter!
Check out the list of common baggage allowances. Airline check-in baggage allowances below. Note that these vary between airlines and it pays to check.
Air New Zealand 23kg bag
Emirates 35kg
Hawaiian Airlines 32kg
Jetstar Airways max 32kg (Depends on fare purchased)
Qantas 30kg (Travelling to the USA: 2x23kg bags)
Qatar Airways 32kg
Singapore Airlines 30kg
United Airlines 23kg
Please note all of these are for standard economy fares and can slightly vary depending on fare type. Ask your Travel Manager if you are unsure.
Get your airport parking organised
How many times have you been stuck for parking? Running late only to find that the closest park is a 10 min walk away from the airport. The good news is that parking doesn't have to be a hassle.  A good Travel Management company like Corporate Traveller will ensure your airport parking is easy and convenient or even arrange valet parking in certain locations for your next business trip. An added bonus is we have access to exclusive rates just for you.
Contact your Travel Manager to arrange airport parking. Read more about Airport Parking here.
Before leaving to the airport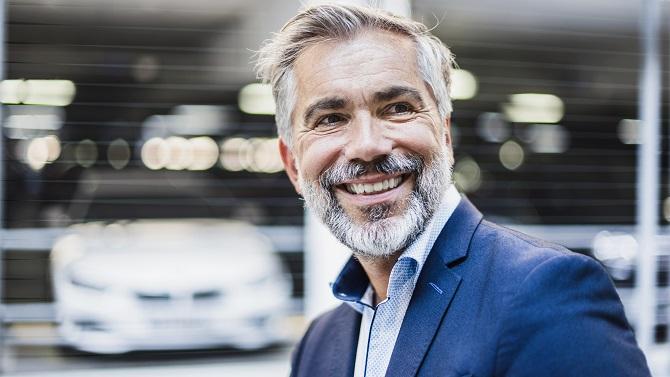 Be prepared before you leave to go to the airport. The last thing you want is to rush back home because you have forgotten something. Get organised and know exactly what you need for your trip for a quicker stress-free experience.
Check-out our top tips on what to do before you leave to go to the airport from checking in online to checking your flight status before you head off.
Checking in online
Check-in online to get through the airport faster. Jump the long queues and skip the check-in desk to save time. In some instances, you'll also enjoy an extra hours sleep in by checking in beforehand! Ditch the paperwork by checking in via your computer or smartphone and keep your documents online for a  hassle-free reference. Take photos of important check-in documentation for offline use.
Check flight status
Be prepared for the fact that flights can get delayed and boarding gates will changes.  Check your flight status online or the Corporate Traveller Serko App. You don't want to turn up to the airport and see your flight has been delayed by an hour. You could have spent that precious hour at home or the office. Keep an eye on the real-time flight status and receive notifications of delays or gate changes.
Packing documents
Keep important documents in a secure but convenient place. Access your passport and ID at easily by keeping them in your carry-on luggage. What about your travel itinerary? You can access that at the touch of a button with Corporate Traveller Serko App. This is the most efficient and organised way to travel and you won't have to scramble through all of your paperwork, trying to find the one you need. Keep your business cards handy too - you never know when you might meet someone who could be a great addition to your network!
 
Know where you are going
Know where the airport is and allow plenty of time to get there if you are in a foreign country. You never know what the traffic will be like, especially in peak hour traffic. Consider that peak hour traffic might be different in other countries. Your dedicated Travel Manager will be able to give you guidance.
At the airport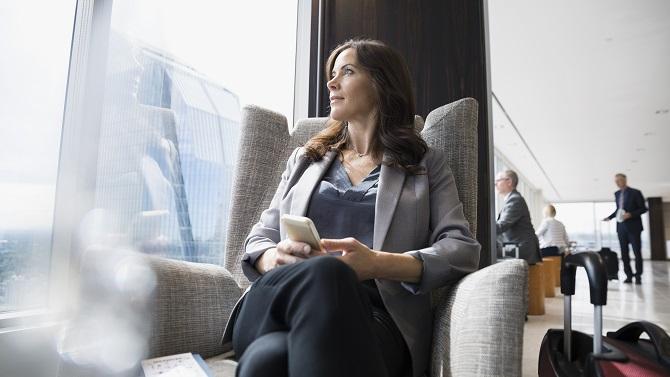 The last thing you want to be stuck in is long check-in lines and security queues. This is not a great use of time and it can be rather stressful. We've put together our top tips on how to get through the airport faster from bypassing the security lines and knowing where you are boarding.
Checking in
One of the worst parts of airports is the check-in lines. Avoid the queues and check in online before you leave for the airport. Checking in online will save you time waiting in lines. Just simply, drop off your bag if you have checked luggage.
Going through security
Every minute counts, the quicker you can bypass security airport lines, the more time you have to spend in the lounge! Catch up on last minute emails or relax with a beverage.
Pack your bag efficiently to get through quicker with all 100ml or less liquids in a clear plastic bag. Don't be caught out with leaving your hand sanitiser in the front pocket of your carry-on bag, this will prolong the security process.
Top tip: Put all of your essentials (shampoo, conditioner, body wash etc) into travel-sized containers if you are taking a carry-on bag in a clear plastic bag, not only will this make it easier going through security but also free up space in your bag.
Aim to join the queue with the other business travellers (generally all wearing suits), it's sure to be quicker as everyone simultaneously takes out their laptops and bags with liquid in.
 
At the gate
Check which gate you are boarding from and keep up to date! Gates always change and you don't want to be caught out on the wrong side of the airport as everyone is boarding. Follow the signs to ensure you know where your gate is as soon as you enter through security and be there in a timely manner.
Corporate Traveller Insights and Offers
Subscribe to receive expert insights, exclusive offers, and the latest industry news direct to your inbox.