Fast, Flexible Online Booking for Your Organisation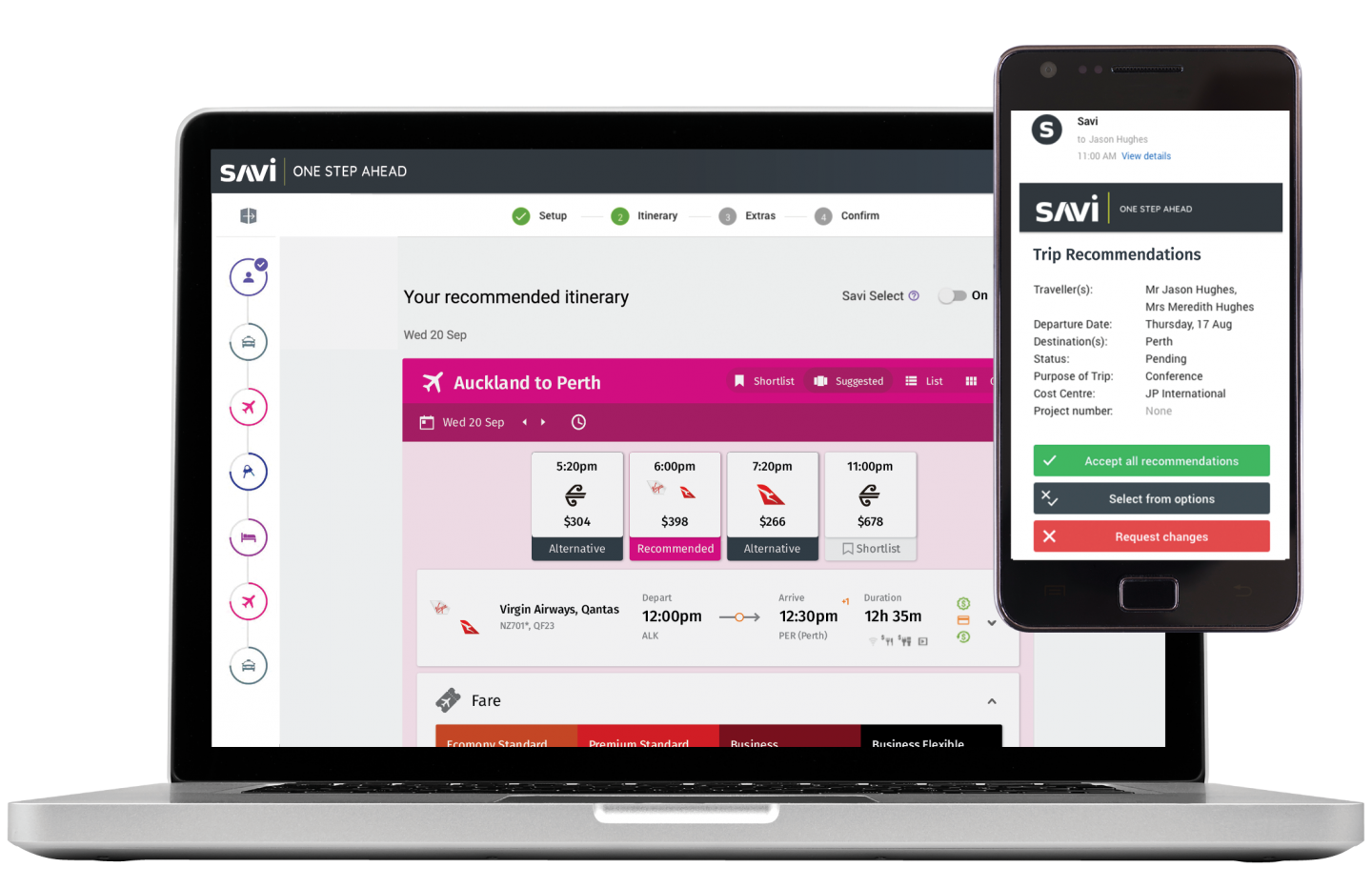 Savi 
A tool that handles even the trickiest travel plans, Savi stands on the cutting-edge of travel technology. Ideal for organisations dealing with larger-scale and complex travel, Savi is powered by AI and engineered to streamline every part of your booking process.
With predictive user experience and intelligent functionality, Savi significantly cuts down booking times

Rich travel content allows new opportunities with each and every booking made
Want to learn more about booking solutions for your business?
Fill in the form and one of our experts will be in touch.