The complete guide to a business travel risk assessment in 2022
Are you sending corporate travellers back out into the world? Here's how to build risk assessment systems that protect your people in a post-pandemic world. 
As we slowly emerge from two years of COVID-related restrictions, business travellers are packing their suitcases and heading out into the world once more. While it's nice to see some normality creeping back, it's also a good time to reassess risk protocols for a changed travel landscape.  
There's a lot to consider when it comes to risk management. Is your business still relying on pre-COVID risk assessments? Are you taking new risks and restrictions into account? How are you managing risk mitigation? Are you focused on compliance and risk to the business, or traveller risk?  
Read on for our comprehensive guide to corporate travel risk assessment in a post-pandemic world. 
What is a travel risk assessment?  
Business travel comes with risks to both the traveller and the business itself – from missed flights to sickness to natural disasters. Post-COVID, lockdowns and isolation requirements can also pose problems. Travel risk assessments help businesses meet their duty of care obligations, protect their staff and ensure business continuity if anything goes wrong during a trip.  
While a travel risk assessment can't predict every single eventuality, it can help businesses plan for the worst and keep staff safe while they're out of the office. A well-designed corporate travel risk assessment will include a rundown of risks to the individual traveller and the business, an evaluation of the likelihood of each risk and mitigation measures for a range of scenarios.  
Raychil Coutts, Corporate Traveller's Customer Success Leader, explains that customers are rethinking their travel policies to factor in post-pandemic safety.  
"The whole purpose is to challenge a customer to start thinking about the different categories of travel returning. What, as a company, are they doing well? What do they need to work on? Once you've highlighted those areas, they can amend internal travel policies and, ultimately, create a clear plan to communicate pre-travel, during travel and post-travel."  
Business travel and risk in 2022 – what's changed?  
Business travel has always come with risk. In the last few years, thanks to the pandemic, increasing extreme weather events and political instability, those risks have reached a new level. And the perception of risk is on the rise. According to one study, 75% of Australian and New Zealand businesses felt that travel risks increased in 2021, with 42% expecting those risks to increase even further in 2022.   
Beyond risk, business travel – and business in general – has gone through a messy transformation over the past two years. The pandemic, better cloud access, remote work software and digital natives moving into the workforce have changed the game forever. Working from home has become standard as have hybrid employees, and many businesses now employ remote workers overseas. This means work is no longer neatly divided between in-office and travel. As a result, more businesses are shifting their approach from travel risk management to people-centric risk management, to keep employees safe, no matter where they are.  
Here's what to watch for in 2022:  
Changing workplace policies to reflect new employment and travel realities  
Acknowledgement of broad risks in business travel – including extreme weather events, terrorism and cybersecurity risks 
Increasing awareness of emotional and mental health needs for employees, particularly during business travel – a recent study found that 45% of business travellers have felt anxious or stressed during their trip  
Re-evaluation of travel risk management programs as travel resumes  
More flexibility in business travel, as employers let their employees extend trips for leisure  
Your travel risk assessment guide
When should you do a travel risk assessment?  
A risk assessment probably isn't needed for a conference in your city – but it's worth doing for any substantial business trip.  
International travel  
Every international trip should involve a risk assessment – the details will depend on where your employees are headed, how long they are staying and the nature of their work.  
Domestic travel 
Domestic travel generally comes with lower risks, but it's still worth doing a risk assessment in most cases – particularly if employees will be travelling to multiple destinations.  
Repeat destinations  
As long as travel advice and the employee's individual risk factors stay the same, it's not necessary to do a brand-new assessment for repeated trips to the same destination.  
Last-minute travel  
While you may not be able to complete a comprehensive assessment for a last-minute trip, it's well worth doing a quick risk rundown.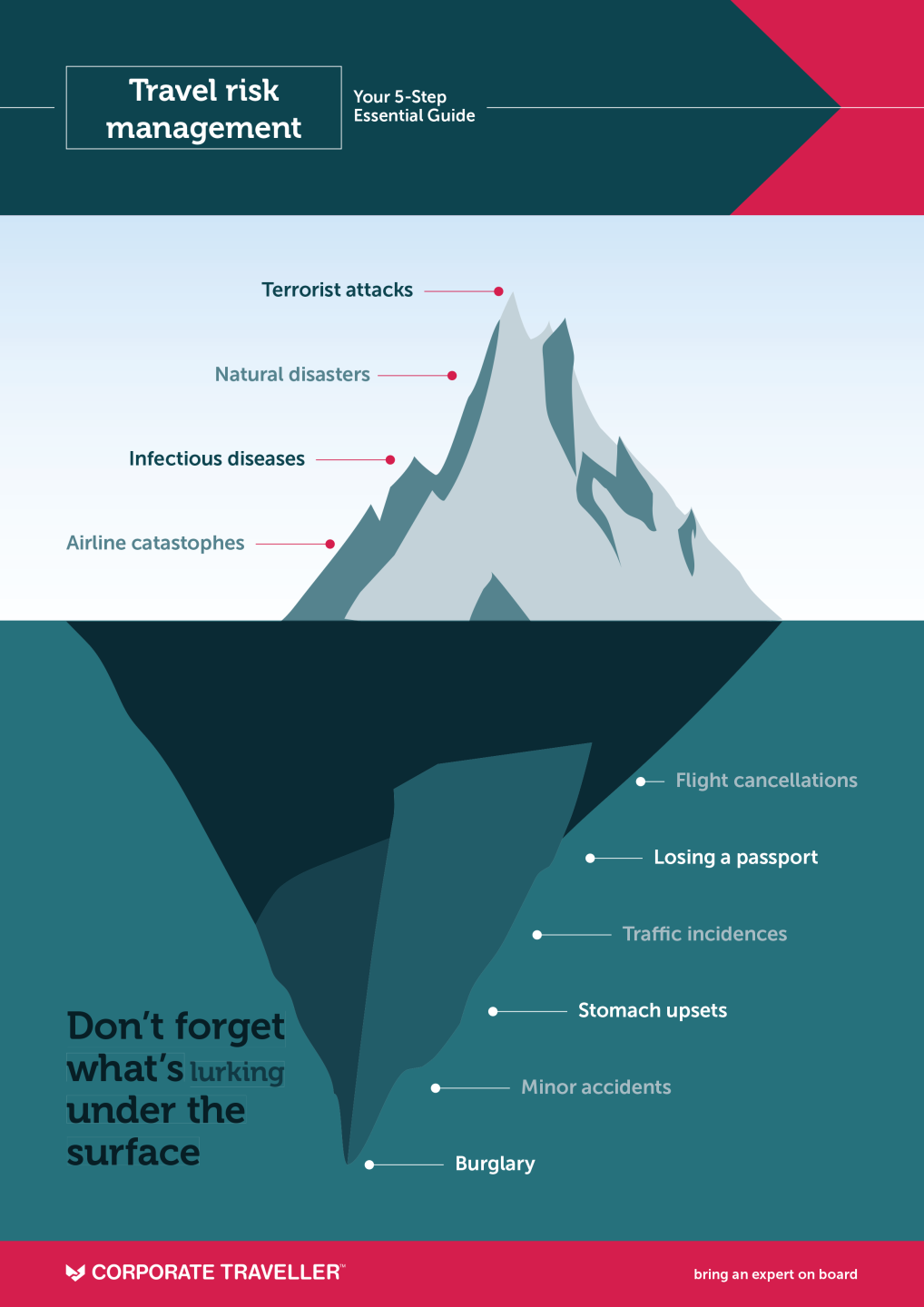 How to create a travel risk assessment  
A travel risk assessment should be completed for each employee travelling on behalf of your business. Whether they're travelling internationally or staying in the country, heading off for six weeks or six days, visiting a dangerous destination or a quiet country town, it's a key part of the planning process.  
Done well, a risk assessment covers your corporate obligations and gives your employees peace of mind while they're travelling. Because everyone involved knows the potential risks and the mitigation plan, there's no confusion if and when something goes wrong.  
Risk assessment overview:  
Identify environmental threats.  
Identify risks to the individual/s travelling.  
Create a risk assessment matrix (see below) and evaluate each risk factor.  
Write a mitigation plan for each risk.  
Communicate risks and mitigation plans to the traveller/s, your in-office team and any other stakeholders.  
Review and update risk assessment as needed.  
A travel management company (TMC) can be an integral part of your risk assessment strategy. Unlike a traditional travel agency, a TMC provides a broader range of services and in-depth support, particularly for large corporates. As an expert on business travel, it can also provide advice and support around potential risks during the assessment process.    
Part One: Identifying business travel risks  
Risk assessments involve several elements, depending on the destination and the individual traveller. It's essential to go through your list and identify any risk factors that might affect your staff or your business during travel.  
Individual risks  
Get your staff members to fill in a risk assessment form well before they travel, so you can assess their individual risk levels accurately. While you don't want to intrude on your employees' privacy, it is important to know about risk factors that could come up during travel.   
This should cover:  
Health  
General health: does the employee feel healthy enough to travel?  
Health conditions: do they have health conditions or disabilities that could require accommodation during the trip, e.g. a chronic health condition that requires frequent breaks or mobility issues needing a car service or taxi rather than a hire car?  
Allergies and food restrictions: allergies could make it difficult to find suitable food in certain countries, and require a plan in case of a reaction, e.g. a person with a peanut allergy travelling in South East Asia.  
Gender: this can be an increased risk factor in some areas.  
Other restrictions: does the traveller have a driver's licence? Will they be able to drive a rental car after an overnight flight? This is about personal limitations and preferences as well.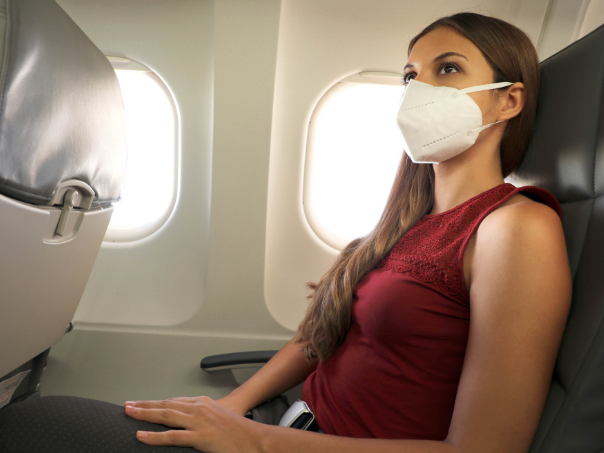 Location  
The next part of the process involves looking at the risks associated with your destination. People often focus on the potential for major events like natural disasters or terrorist attacks, but it's far more likely that your team will run into minor disruptions. Even things like sickness or car accidents can be difficult to deal with when you're away from home, so it's crucial to plan for this type of event as well.  
"It's about that risk factor –if we send somebody to Shanghai right now, what are the actual risk factors of going to that country? Unfortunately, it's not just COVID. There are other things to factor in – healthcare, the status of a country's crime, civil unrest – all those things. So, a good knowledge of the destination is all part of the process."  
Transport:  
Travel restrictions in the area   
Rules around foreign licences for rental cars  
On which side of the road must you drive?  
Any increased travel risks – e.g. poor quality roads, dangerous local traffic, extreme weather
Illness and injury:  
Increased risk of illness or disease, e.g. malaria in some countries, COVID in others
Vaccinations or medication required before travel  
Healthcare availability at the destination – how do travellers get treatment for injuries or illness?  
Crime and political instability:  
What's the political situation, and could it change quickly?  
Does the NZ Government recommend travel to the destination?  
Crime rates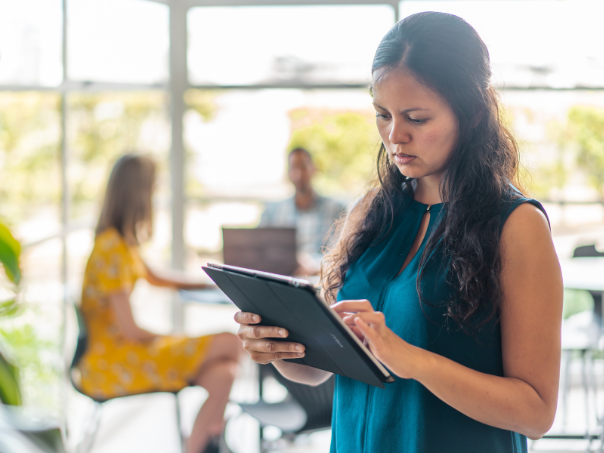 Natural disasters and weather events:  
Does the destination have a high number of natural disasters or extreme weather?  
Timing – some weather events are more common at certain times of the year, e.g. bushfires in Australia during summer, tornado season in parts of the US.  
Third-party contractors and providers:   
Reliability and safety of third-party contractors, e.g. will hired drivers show up on time and drive safely?  
Accommodation security, e.g. are hotels safe and secure?  
Internet access and cybersecurity  
Availability and reliability of internet access – particularly if employees will be visiting remote areas  
Cybersecurity and the risk of security breaches while working remotely  
COVID-19  
- Entry requirements for your traveller's destination, e.g. vaccination requirements, recent negative test results  
- Restrictions for the area, e.g. mask requirements or social distancing  
- Isolation rules – if a traveller catches COVID, where will they isolate?  
Know before you go – be prepared with the latest COVID-19 information: 
Part Two: Risk management planning  
After you've worked through the risks involved with an upcoming trip, you need to create a risk management plan. It's not necessary to write up a detailed mitigation plan for every tiny risk factor, but it is important to include major risks – and the most likely possibilities. 
Policy changes 
Limit the number of travellers on the same flight.  
Set policies around approval for travel and risk assessment requirements.  
Regularly review travel policies. 
Create policies around coverage for sickness and other events – if an employee has to isolate while overseas, who pays for accommodation?  
Build trust and confidence in your employees by providing flexible, transparent and safety-focused travel policies.  
Re-evaluate travel expectations where possible – review your policies around essential and non-essential travel, limit the number of employees travelling at any one time, and offer remote options if available.  
Contact and support  
Have tools in place to contact, locate and support travellers during a crisis – and be proactive about reaching out if they may be in trouble.  
Keep thorough records of flights, travel and accommodation bookings – and stay on top of changes and delays.  
Keep up with travel alerts and news updates.  
Stay in touch with travellers while they're away, so you can be aware of issues as soon as they arise.   
Review and revise  
Get feedback from travellers and other business travel stakeholders after a trip.  
Review your risk assessment and management plan regularly.  
Assess and mitigate with Corporate Traveller  
Does a travel risk assessment sound more complicated than ever? Working with a TMC like Corporate Traveller, you'll get support through the risk assessment process and a range of travel risk management solutions, tools and resources. As business travel experts, we're well informed about the current risks and ongoing issues associated with almost any destination, so we can ensure that you're informed as well.  
Most importantly, we're there when the unexpected happens. Our team of experts are dedicated to making your corporate travel experience simpler, faster, and easier, and in the event of a crisis, you have 24/7 access to people who know your business, your duty of care obligations, and what needs to be done to keep your business travellers safe.  
Now more than ever, bring an expert on board 
After the last two years, we've seen the widespread impact of COVID-19 and helped countless businesses deal with disrupted and restricted business travel. Although we all hope that the pandemic has passed its worst point, that knowledge will help us support businesses through lingering restrictions.    
Bookings made through our system – from flights to cars to hotels – are automatically tracked, giving you comprehensive visibility of staff while they're away.  
Travellers' details are stored in the system along with their locations, making it easier to get in touch in an emergency.  
You can set travel alerts for specific areas, so you and your staff get email or text updates about their destination. These can include weather alerts, traffic information and other disruptions.  
You have access to our range of travel risk assessment resources, helping you assess your own risks and create effective mitigation plans.  
Raychil explains that visibility and communication are key: "If you can't, really quickly, identify where your people are, that's a huge risk for traveller safety. And if you're sending people internationally, ensure you have a plan linking back to your crisis plan. What will happen if somebody falls sick with COVID? What will your company cover? You've got to have really clear expectations from the top down, so people know what's expected."    
Of course, it all starts with a thorough business travel risk assessment. Our team can help you through the assessment process, offer input on your travel policies and give you resources and support as you develop your own risk assessment plan.  
For advice on how to develop a crisis management plan for your business, and how to incorporate it into your travel policy with the right process and technology, talk to Corporate Traveller today. We can help you create a simple travel policy-on-a-page to assist travellers and work towards embedding crisis management firmly in your travel program.