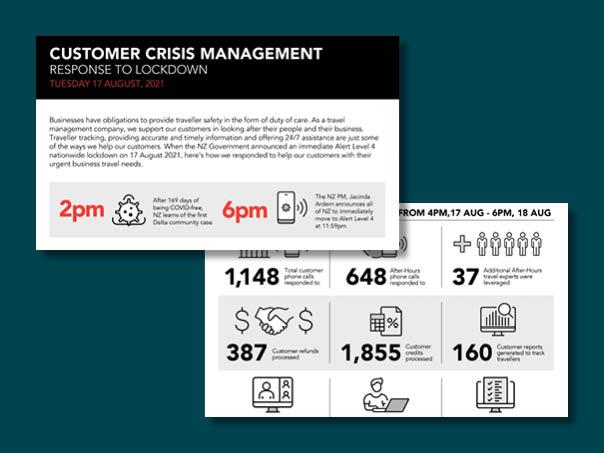 We recorded the activity of our team after the announcement of New Zealand's most recent Alert Level 4 Covid-19 lockdown.
Our phones and emails instantly hit overdrive with people concerned about their travel plans. We quickly enacted our crisis management strategy which has multiple layers of communication touch points. Service messaging was sent to our customers, Account Managers sent high level Traveller Tracking reports to key contacts, and Operations worked alongside our dedicated After-Hours team to ensure that everybody who wanted assistance that night, got it.
In times of crisis like this there is no replacement for the value and relief that a Travel Manager can provide an individual.