Corporate Traveller Business Development Manager, Nathan Marston, attended AccorHotels Race to Survive Fiji,  for three-days full of challenges to raise funds for Cure Kids Fiji. Collectively, AccorHotels Race to Survive raised $1,079,240 Fijian dollars for Cure Kids Fiji, the equivalent of $754,311 NZD, for life-saving child health programmes for young people in Fiji.
We asked Nathan about his experience at Race to Survive Fiji:
Tell us about Race to Survive
Race to Survive is a charity event created by Accor Hotels, who have partnered with Cure Kids Fiji. The main objective is to detect and help kids with Rheumatic Heart Disease which is a huge issue and killer for Fijian children.
The event is designed in a two-stage process. The first stage is to raise the money for the children prior to the event and the second is the actual event in Fiji, which is entering the unknown - you really get to experience Fiji in a different way and visit areas where even the locals have never been to or experienced before.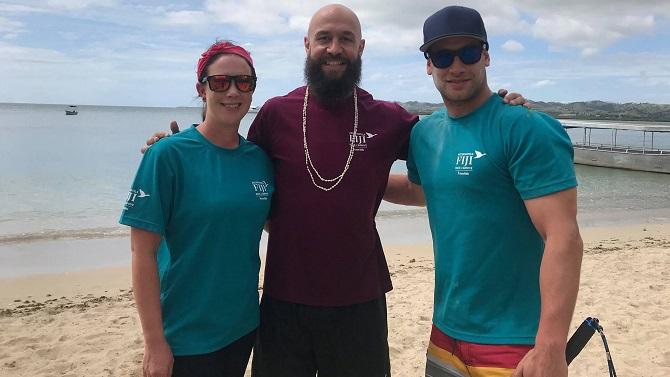 What activities did you have to complete?
Each day was jam-packed with activities ranging from physical, mental, or feel good activities. Here are a couple of my highlights over Race to Survive.
Day 1
After an hour and a half journey, we arrived at Nadarivatu Clinic way up in the mountains in the heart of Fiji, which was well and truly run down and got hit pretty hard by Cyclone Winston in 2016. We spent 5 hours restoring it which involved cleaning, sanding, painting and gardening - leaving it looking a lot more like a health clinic rather than an abandoned clinic.
Next, we went to a local school where we had an amazing welcome with them singing songs - they were very excited to have us there! We teamed up with the kids to do various activities including planting vegetables, donating books to their library, watching a video about the rebuild of the school following Cyclone Winstone and a huge game of touch rugby. They had the mobile screening unit for Rheumatic Heart disease here which we were invited to see live screenings to understand - was great to see where the money fundraised was going and also to understand more about the disease. Unfortunately, a boy was diagnosed while we were there which was really sad.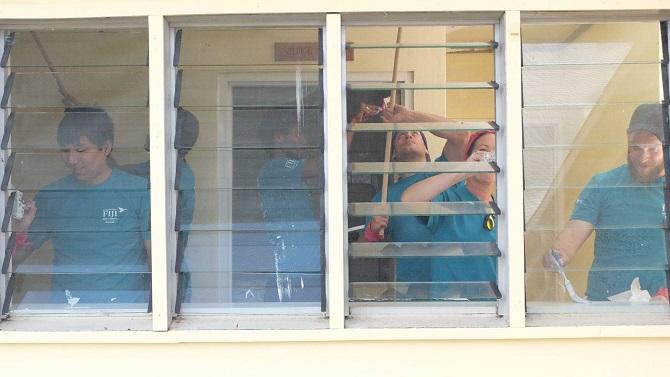 Day 2
We did a 7-hour hike in 30+ degree heat through the mountains. We had challenges along the way which had us getting vines and bamboo which we had to carry. We eventually reached the area where we had to build the raft and also get across the river. We only had 20 minutes to get everyone across the river which was a race however also lost points for anyone who came off - strategy definitely came into this and there was a lot of yelling and cheering!
The last part of the hike was the hardest - heading straight up a steep mountain for 90 minutes. This proved the biggest challenge yet! Was great to see everyone helping each other out and lots of words of encouragement. Once at the very top, we walked straight into the next village where we would be staying for the night. Was eye opening to think the mountain we had just come up for 90 minutes was actually a daily walk in order for this village to get water!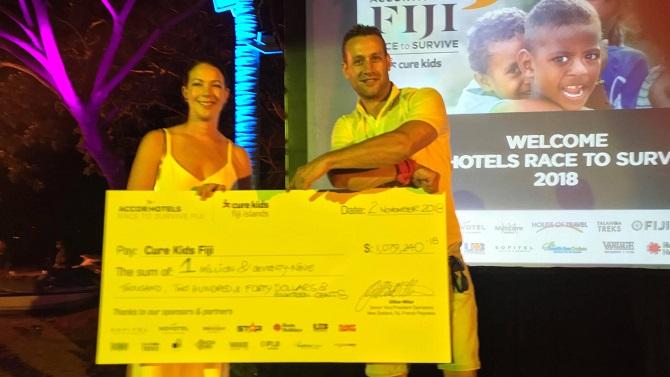 Day 3
We had a 3-3.5 hour journey down from the mountains to Sigatoka. This was the next challenge - a long Kayak race! The celebration for the finish of this part of the race/sprint felt amazing and the beach became a little party with all the teams chanting and singing with the locals!
We then jumped onto a boat to Robinson Crusoe Island where we had lunch and a bit of a rest before the 2-hour boat journey back to Denarau. Once arriving in Denarau, the teams all grouped in their colours and ran (while chanting and yelling) to the Sofitel entrance - this was the end of the race!!! The feeling was unbelievable, so much energy and happiness from everyone!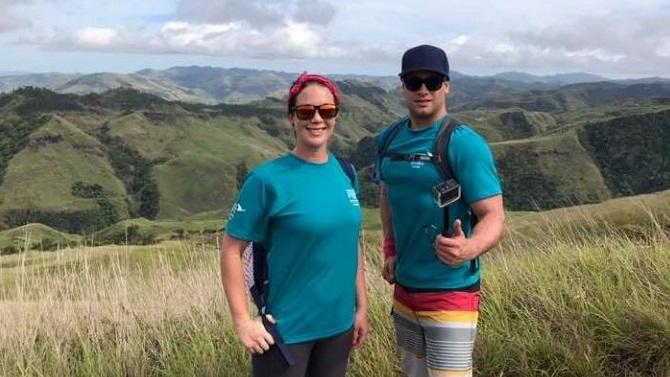 What part did you enjoy the most and what was the highlight of your experience?
The part I enjoyed the most would have been the school visit. The kids were so grateful and excited to have us there. It is always a warm feeling to see people with a lot less than we have to be so happy. To see the reason we were raising money for first-hand was huge for me!
The whole experience for me was the highlight. It was an experience that money cannot buy and the feeling you get within yourself by being a part of this is extraordinary.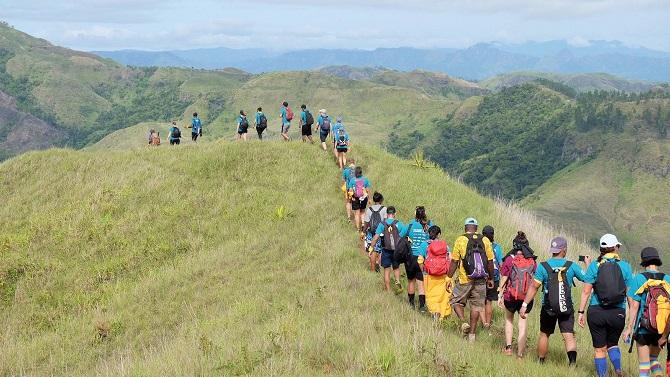 What did you learn from this experience and what is one thing you'll be taking away?
I learnt so much about the side of Fiji you don't see or hear about. The challenges they are faced with day to day, yet stay positive - so good to see and learn!
To always be positive and to help as much as you can where possible and to not take what we have for granted.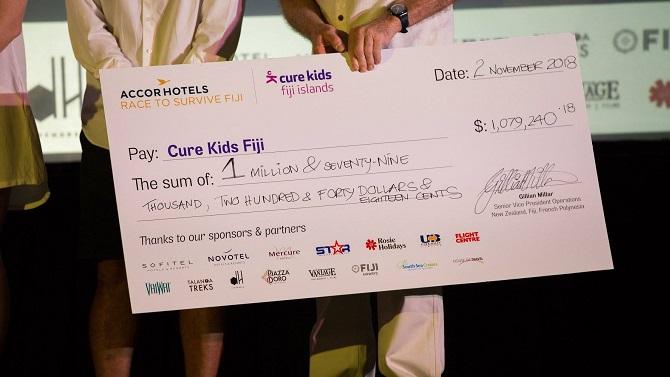 Would you do it again? Why?
YES!!!! Absolutely - I have already let the organiser know that I would like to take part in the fundraising challenge and be a part of the race again if possible. It's an experience that you can't do every day and the result of being a part of it is life changing for the Fijian Kids, as well as personally for me.
Follow Corporate Traveller on LinkedIn
You'll receive the latest industry updates, insights and exclusive offers as they happen.