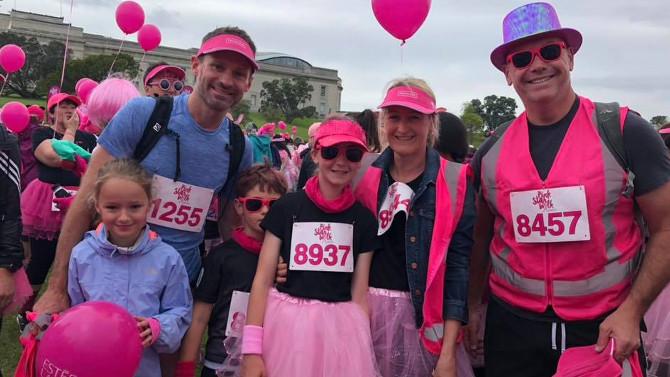 Nine women are diagnosed with breast cancer in New Zealand every day and 25 men are diagnosed with breast cancer each year.
This October and November, the Flight Centre Foundation NZ teamed up with Trafalgar to proudly support the NZ Breast Cancer Foundation.
Close to 100 Flight Centre Travel Group employees participated in the Pink Star Walk, including some of our Corporate Traveller team, showing their support. We had employees all over New Zealand attend the Auckland, Wellington and Christchurch events.
The Pink Star Walk is for the ones we love, to celebrate survivors, remember those we have lost and raise awareness and much-needed funds.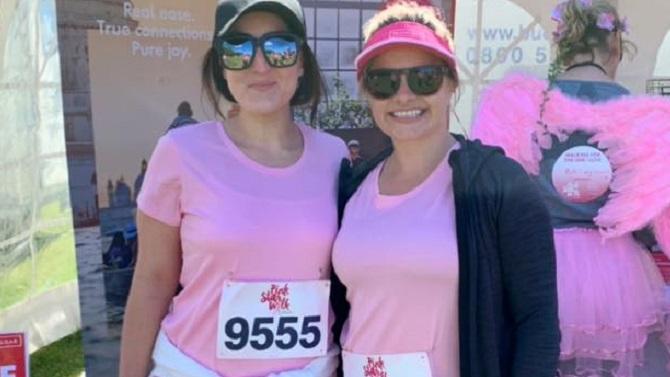 "We wanted to take part in the walk to support our families that cancer has affected. It was a fantastic turn out and a great day!"

- Michelle Styles, Business Manager, Corporate Traveller South Island
 
The Flight Centre Foundation is the heart of the Flight Centre Travel Group's corporate and social responsibility strategy. It provides company employees with a means to support nominated charities through workplace giving and fundraising initiatives. Learn more about the Flight Centre Foundation and the work we do with them here.
Picture 1: Auckland: Nick Queale, General Manager Corporate Brands and David Coombes, Managing Director Flight Centre Travel Group
Picture 2: Christchurch: Ashleigh Evans and Michelle Styles, Corporate Traveller South Island
Follow Corporate Traveller on LinkedIn
You'll receive the latest industry updates, insights and exclusive offers as they happen.