Q3-2020 Hotel rates were at their lowest for 4 years - however, the downturn in nightly rates will not be forever. Business travel volumes across both markets have seen continued upward ticks since April 2020. Recent positive growth in airline seats offered, and hotel bookings made, are signalling Q4-2020 and Q1-2021 will continue rebounding for both business and leisure travellers. Whilst the January summer holiday period typically sees a slow down for business travel, we anticipate it will be different in 2021. Is your business taking an extended holiday break in January 2021? Do you need help navigating the changed landscape with airline and hotel contracts?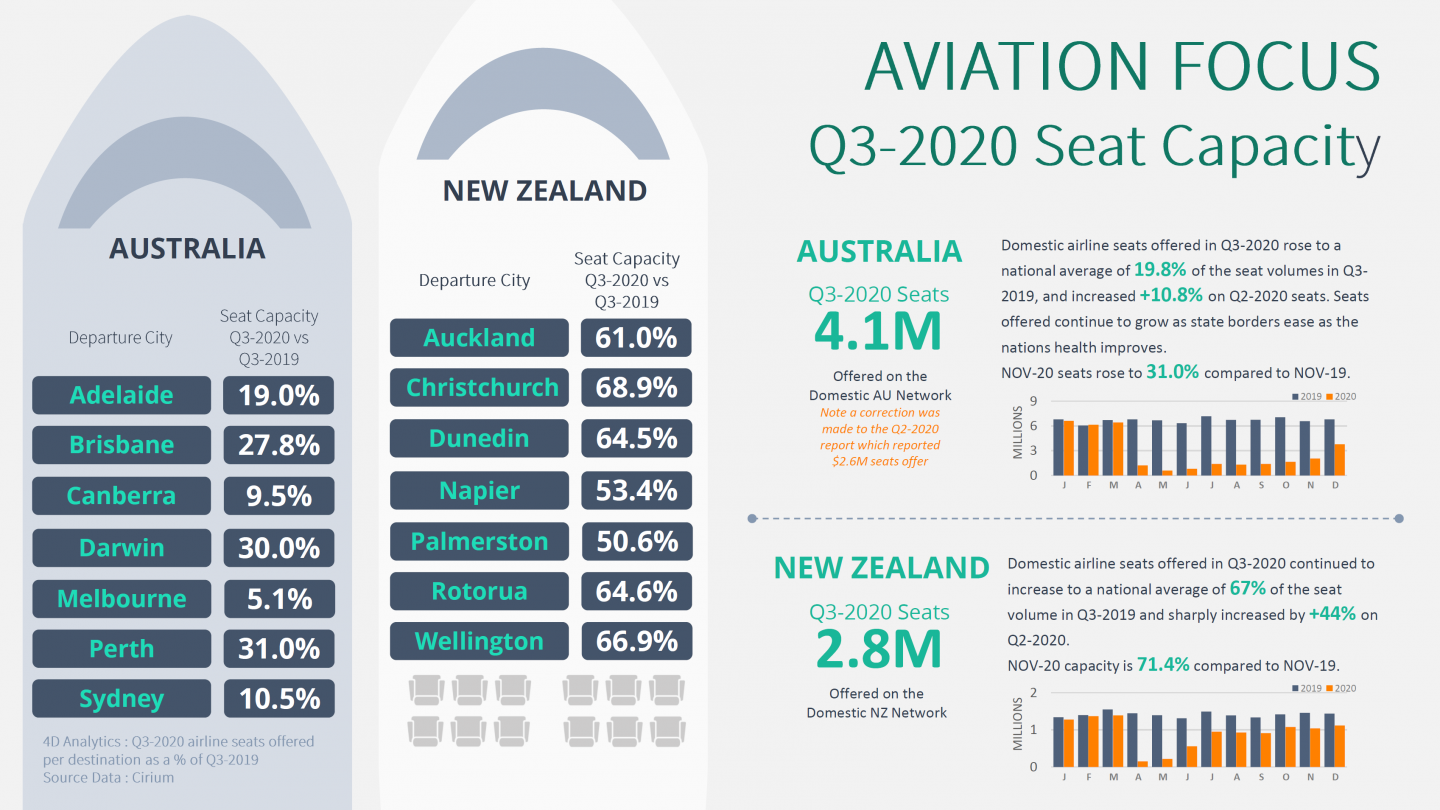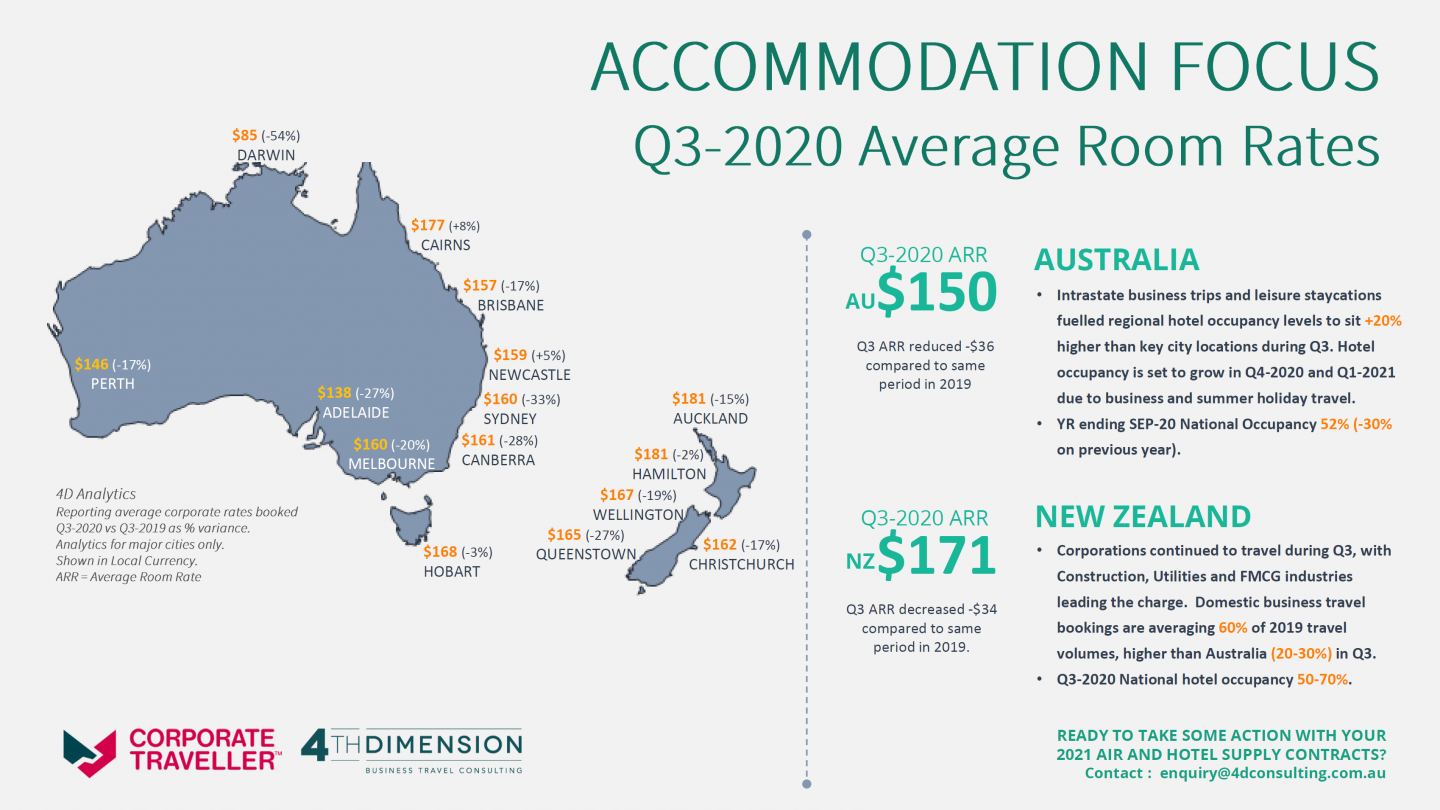 Follow Corporate Traveller on LinkedIn
You'll receive the latest industry updates and insights as they happen.