Corporate Traveller and the wider Flight Centre New Zealand network continue to navigate the challenges relating to COVID-19. Our team of travel experts are committed to offering our customers the same dedicated service and support we always have.  Our 20 years in the NZ market, and our large industry support network means you've got the best team on your side, ensuring our partners get access to the most up to date information, and as much choice as possible when it comes to making travel programme decisions.
Kelly Thomas, General Manager Corporate Traveller New Zealand
#BackToBusiness
Get the Latest from Trusted Sources

We want to help you return to travel as safely and efficiently as possible. Over the coming months we pledge to provide information, expertise and value.
If you need assistance with getting back to business travel, we're here to help.
#JourneyBackToBusiness - What does business travel look like in NZ right now?
Since COVID-19, we know that businesses and travellers may be feeling a little nervous about flying again. But rest assured, our partners like Air New Zealand, Accor Hotels, Auckland Airport and Avis have traveller safety at the forefront of their operations. Jarrod Patterson, our Customer Experience Leader from FCM Travel Solutions, takes us on a journey from Auckland to Wellington to show us how safe it is to travel again. We hope this goes some way to help build traveller confidence again.
Here is Part One of a 4 part video series, running daily this week.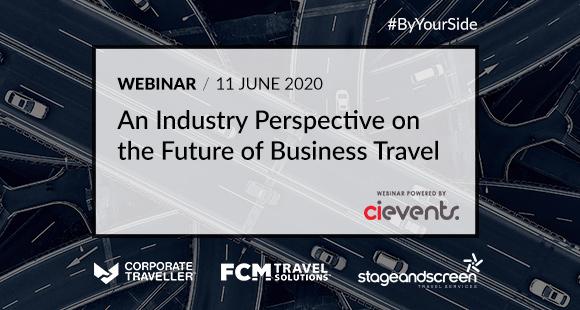 Watch our Industry Perspective on the Future of Business Travel Webinar recording now!
This webinar that brings together prominent industry partners like Air New Zealand, Accor Hotels, Cover-More and CAPA to dive into how each sector of the industry has been impacted by COVID-19 and their plans for bounce-back.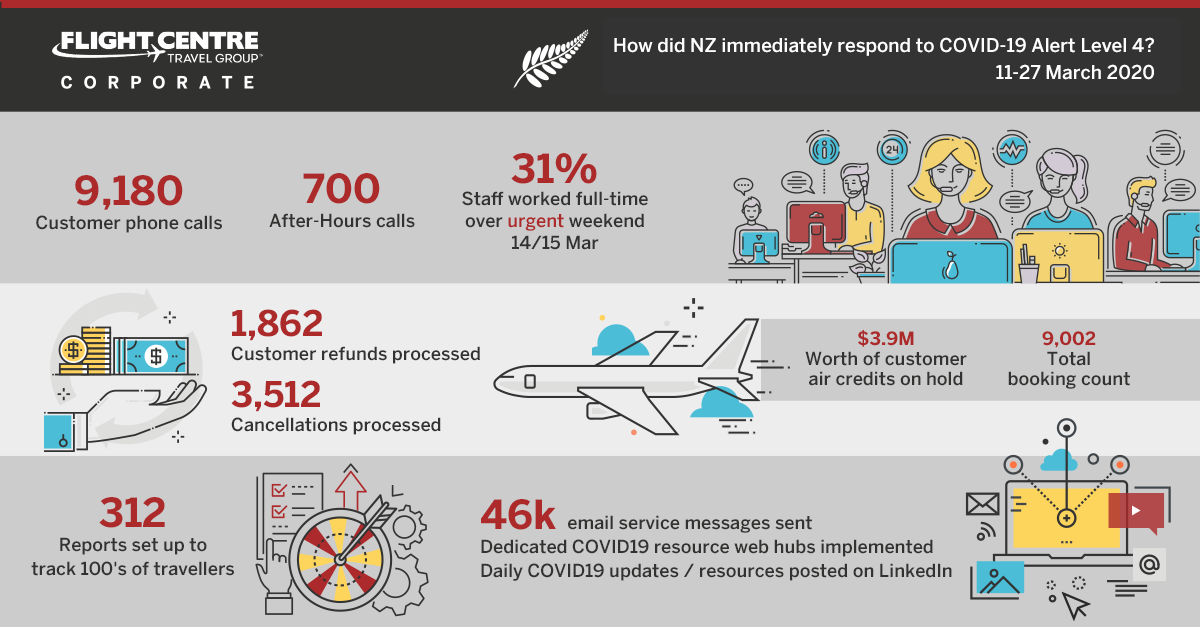 How did NZ immediately respond to COVID-19 Alert Level 4?
Our customers are our number one priority. 9,180 customers phone calls, $3.9M of customer air credits on hold and 1,862 customer refunds processed. In these unprecedented times, we wanted to share how we immediately responded to the COVID-19 crisis at Alert Level 4.