The sharing economy began in September 1995 with the launch of eBay by founder, Pierre Omidayr. He wanted to create eBay, not because he wanted to start a peer-to-peer revolution, but because his wife collected Pez dispensers and he wanted there to be an easier way for people to buy and sell them. 20 years on, the sharing economy is in full swing and there are no signs of it slowing down.
The sharing economy in simple terms is the exchange of goods or services between a consumer and seller that is facilitated by a community based online platform. It all started with eBay and now continues with Uber and Airbnb.
The Uberfication of everything
The sharing economy began to pick up in the late 2000s, as we saw the potential success of these kinds of platforms. Share-ride service Uber was one of the early successes and over the past 10 years we've seen an increase of Uber-inspired services such as:
Airbnb - Accommodation in private homes.
Uber, Zoomy, Ola - Transportation (ride-share).
UberEats, Menulog - Food delivery.
With all these successes, unfortunately, there has to be some that fail too. The Uberfication of services has not lasted for every app. UberRush was shutdown due to poor modelling and Uber drivers preferring to use the ride-share or UberEats services with a higher return.
Insurance and the shared economy
Insurance is an important factor when considering whether the use of shared economy services are right for your business. There are some clauses within insurance policies that you need to keep an eye out for. We suggest you read the insurance policies and seek legal advice to find out if services will be suited to you and your employees.
Airbnb and Business Travel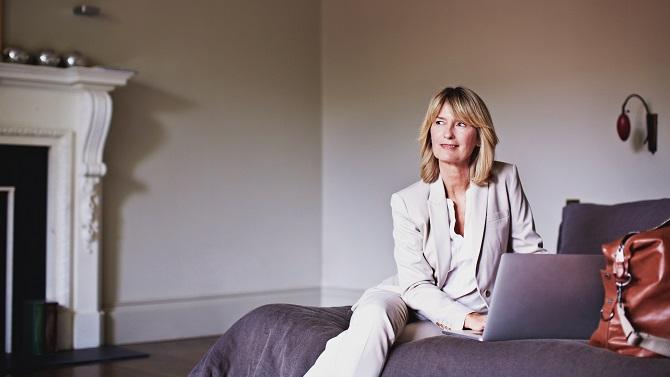 The luxury of Airbnb for business travel is that the hosts and accommodation are inspected and carefully selected for business travellers. In 2018, Flight Centre Travel Group's corporate division partnered with Airbnb to provide corporate customers with more options when travelling for business.
Talk to your dedicated Travel Manager to find out more about Corporate Traveller's Airbnb offerings.
Is the shared economy right for my business?
Numerous shared economy platforms like Uber and Airbnb have options for business accounts with receipt management and business profiles for payment. For the most part, the consumers of shared economy apps have less to be concerned about than those offering the services as laws are slowly catching up with them.
Know who you're dealing with - Make sure you understand each parties role in the purchase or exchange, and who you need to contact if something goes wrong.
Read reviews and ratings - Check how the review system works and if any are reviewed or removed so you can determine the legitimacy of the ratings.
Do your research - Make sure you check all the information available on the listing including photos, reviews etc. Cross-check information against similar listings or services from businesses.
Check your protection - Is the platform offering you some recourse if something goes wrong? This could be a warranty, refund policy etc.
Understand the pricing - Check for any peak usage pricing, if there are penalties for cancellations, or any additional charges or fees.
Calculate the total cost and compare - Make sure you factor in all additional costs for the service or product. Compare to non-shared economy services so you know you're getting the best deal.
Know your consumer rights - Ensure you are aware of your consumer rights.
Watch out for scams - Never arrange payment to a trader outside of the platform, this is how scams operate.
Corporate Traveller and the sharing economy
We're delighted to be able to offer our customers access to Airbnb listing options. Your dedicated Travel Manager can take you through options for utilising the shared economy for your business travel.
Corporate Traveller Insights and Offers
Subscribe to receive expert insights, exclusive offers, and the latest industry news direct to your inbox.