Shanghai is a vibrant city with an incredible amount to offer; everything from awe-inspiring architecture and views to the opportunity to experience traditional food. If your next business trip is to Shanghai, we offer an insight into the best hotels, places to dine and must-dos in your spare time as well as how to get around the city.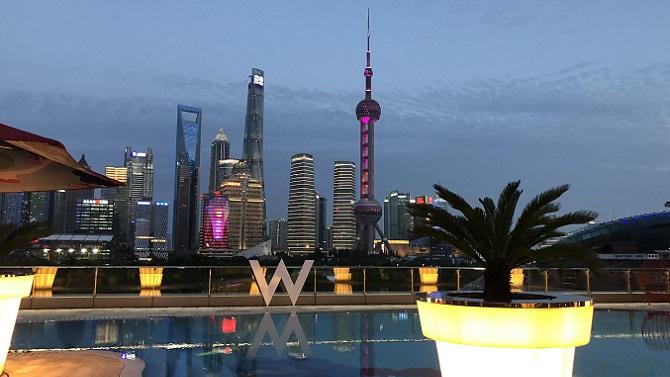 Renaissance Yu Garden Hotel is a 5-star hotel located in the Yu Garden/Peoples Square area of Shanghai. The accommodation features contemporary guest rooms and suites with a business centre, event rooms, and a 17th-floor Club Lounge. Guests can enjoy the indoor pool located on the top floor of the hotel from where extensive views across the city skyline can be appreciated.
W Shanghai - The Bund is a modern, contemporary hotel located in the up-and-coming North Bund district. Pairing with the stunning view, 374 rooms and suites offer ultimate relaxation. Endless fun-filled experience awaits at five restaurants and bars, spa and pools.
The Middle House is a beautifully designed hotel that combines a minimalist style with classic Shanghai elements designed by an Italian designer and architect. It has a superb range of room options from luxuriously designed guest rooms to serviced residence, all welcoming and homely. This hotel features an expansive outdoor space, a mix of cuisines and dining options and a beautiful heated indoor swimming pool with 24-hour gym facilities.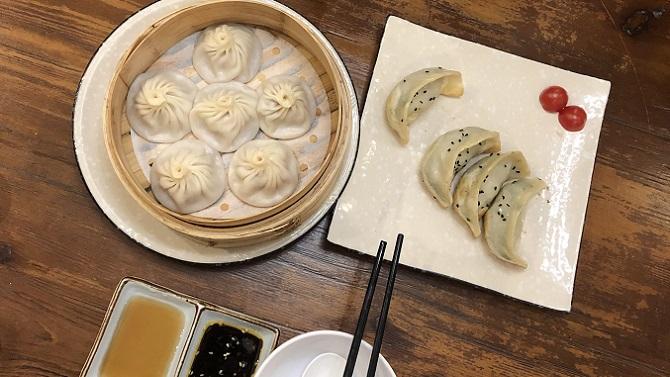 A must eating experience is to try the traditional xiao long bao, also known as steamed soup dumplings. Din Tai Fung is the restaurant that made Xiao Long Bao famous and therefore one of the best places to experience these along with many other traditional Shanghai delicacies.
If you are wanting a great restaurant and bar in the perfect location on The Bund, check out Lost Heaven. Complete with beautiful ethnic décor, they offer a vibrant ambience with delicious food and cocktails in a luxurious, yet authentic environment.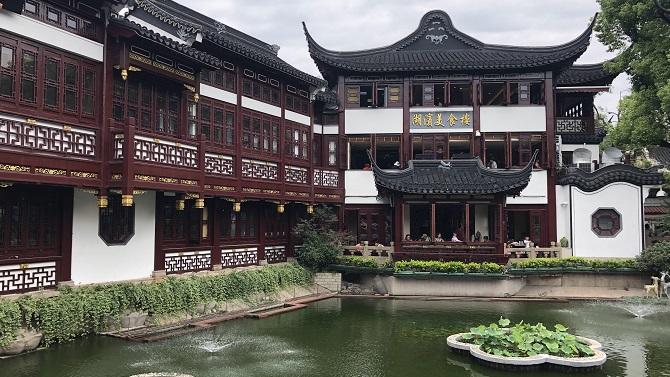 There is so much on offer in Shanghai, take in the beautiful city views, experience traditional Shanghai food, amazing shopping and sightsee the incredible architecture.
A must-do is to visit the famous classical garden, the Yuyuan Garden also known as the Garden of Happiness. Consisting of an outer and an inner garden, it is a beautiful place to wander through and includes features typical of a classical Chinese writer's garden: attractive little pavilions, decorative stones and miniature mountain ranges, dividing walls and small ponds, and even a richly decorated theatrical stage.
For an iconic view of Shanghai, The Bund is a must to visit. The Bund offers panoramic views of the towering skyscrapers of the city, with the Huangpu River running through. It showcases incredible views in the day time, and a must to check out at night with the bright colourful lights.
If you want to see the most beautiful view of China's largest city, make sure you take a trip up Shanghai's second tallest building. Shaped like a bottle opener, Shanghai's World Financial Centre has three observation decks with exquisite 360-degree views of the city. The best time to take in the amazing views is sunset or sunrise.
Visiting Shanghai wouldn't be complete without enjoying a spot of shopping - make sure you check out Nanjing East Road. This is the famous pedestrian-only shopping street that has everything you desire!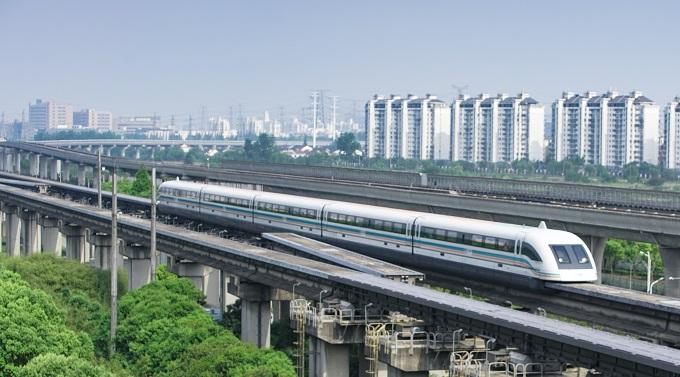 Shanghai has the longest metro system in the world. The cheapest and most efficient form of transport is the metro which will take you nearly anywhere in Shanghai.
Taxis are also a cheap option. A great tip when catching a taxi is to take a business card from the hotel or get the concierge to write down the destination you are going to in Chinese to give to your taxi driver as some speak very limited English.
Shanghai is home to the Maglev train, the world's fastest magnetic train which takes approximately 8 minutes between Shanghai's Pudong International Airport and the Pudong district, with a top speed of 430km/h. An experience not to be missed!
Book your trip to Shanghai
If you'd like to explore Shanghai, simply get in touch with us today.