We've received wonderful feedback from our customers about how we have worked around the clock to support and help our clients, so here's just a taste of that good news flavour!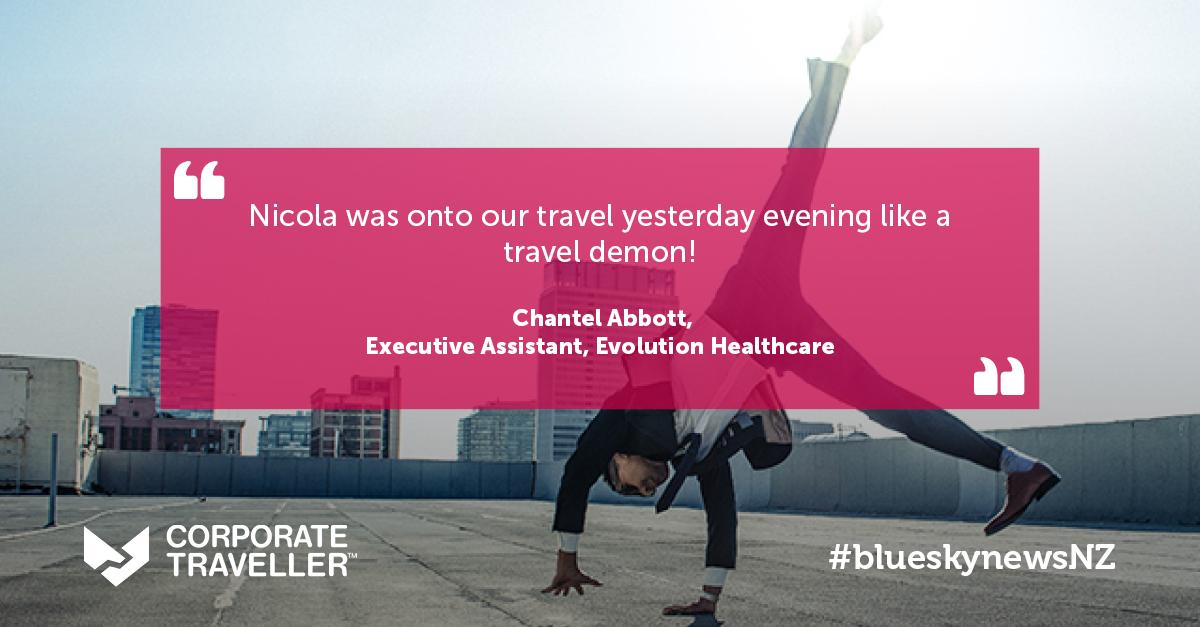 Customer Story | Evolution Healthcare
Our Travel Manager Nicola Tarrant was very proactive. Straight after the Government lockdown announcement, Nicola reached out to her customer to cancel any travel planned for the next 3 days. The customer was amazed at Nicola's efficiency and eagerness to help.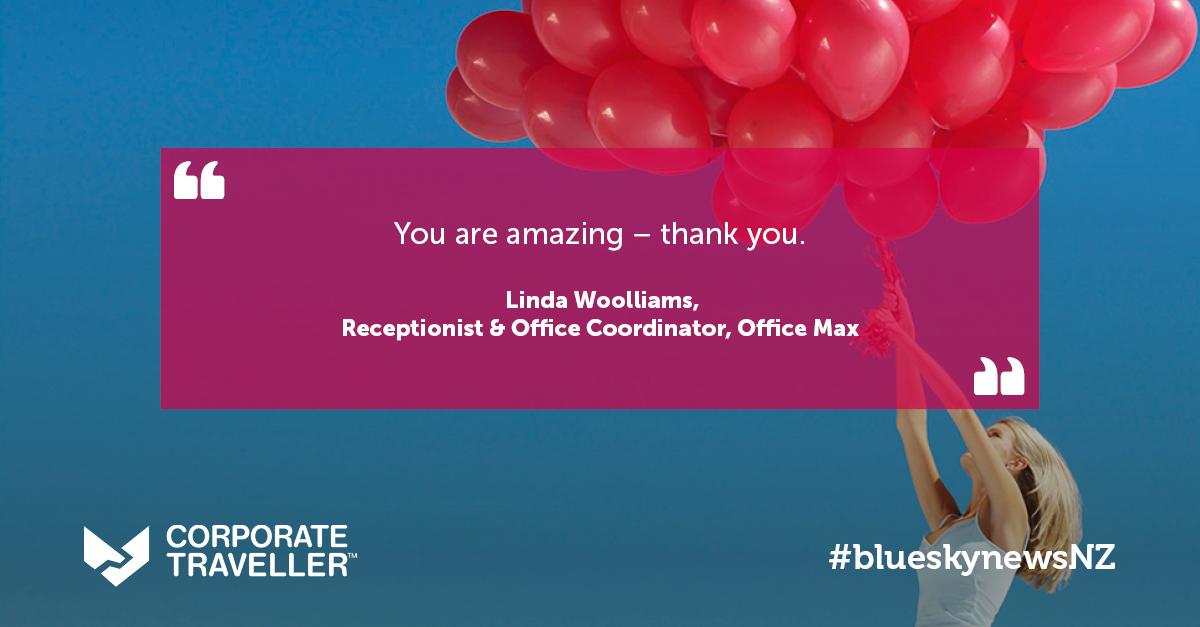 Customer Story | OfficeMax
Our Travel Manager Keriann Stoddart was there every step of the way to help her customer. Traveller Tracking through our online booking tool, helped to locate her customer's team in NZ. This future-focused technology makes business travel simpler, faster, and smarter.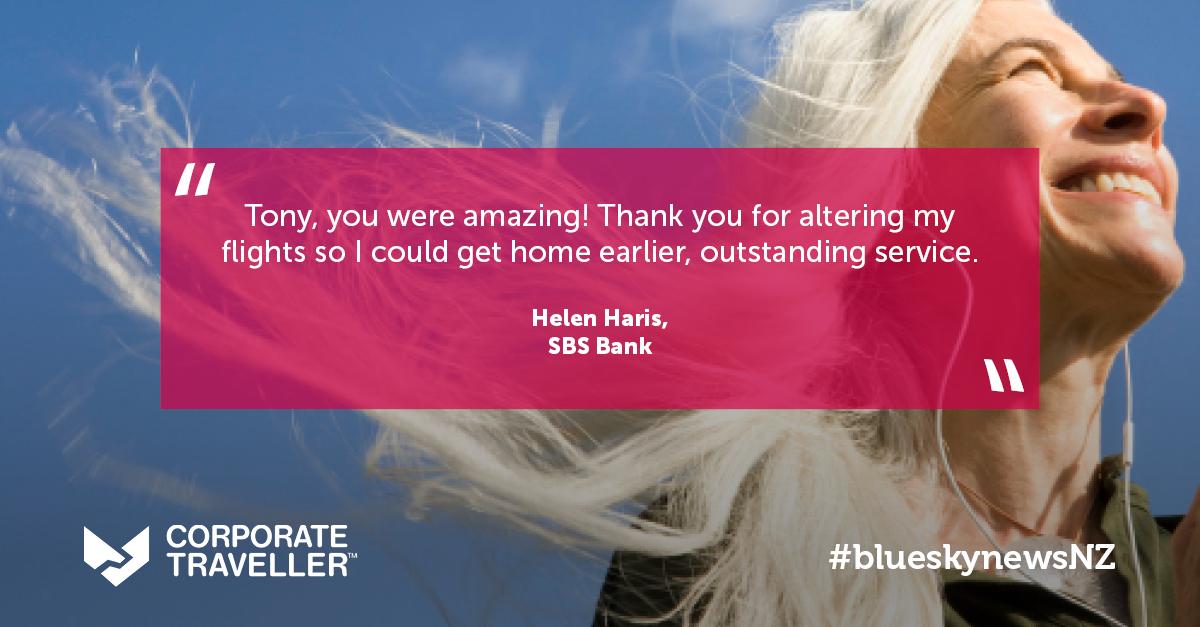 Customer Story | SBS Bank
Our Travel Manager Tony Wilson came to the rescue when 2 clients asked if there was any chance, they could get an earlier flight home after the Government lockdown announcement. Right away, Tony secured them both an earlier flight. With 24/7 support, we're here any time to help our customers.
Get in touch to see how we can help with your business travel
Contact our dedicated Travel Experts for all your travel needs.