Business travel can be tough. Long hours combined with time away from your family and routine can be stressful for your body and mind. Not to mention the added anxiety of flight delays or last-minute logistical changes.
It goes without saying that bringing an expert on board is a fantastic starting point to ensuring a stress-free trip. A good travel management company is a crucial component in making your next business trip simpler, faster and easier. Nothing makes you feel more secure when travelling than knowing your Dedicated Travel Manager is only a phone call away. Your travel management company will also often provide online tools and handy Apps to further enhance your business travel experience and reduce stress.
There are other steps that you can take to reduce your stress when travelling, we've put together our top 5 tips to help you on your next business trip.
Tip 1 - Clarify trip expectations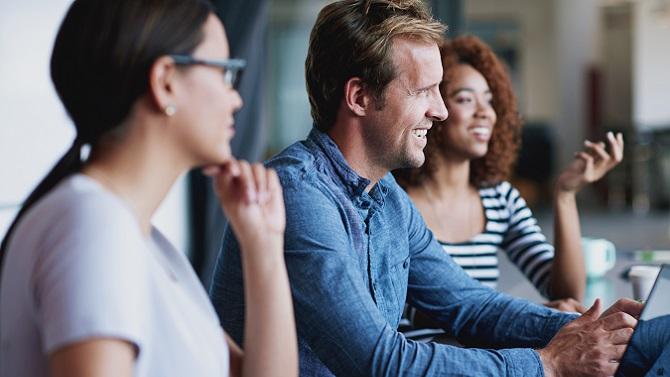 Get clear on the desired business outcome of your trip before you head off. That way you'll ensure you utilise your time effectively and come back with all you need. Pre-book meetings well in advance and use any downtime to complete post-meeting admin. Check in around the social expectations for your trip too. Are there after-hours events that you're expected to attend? Or perhaps you'd like to arrange lunch with a colleague to strengthen your relationship.
Tip 2 - Plan Ahead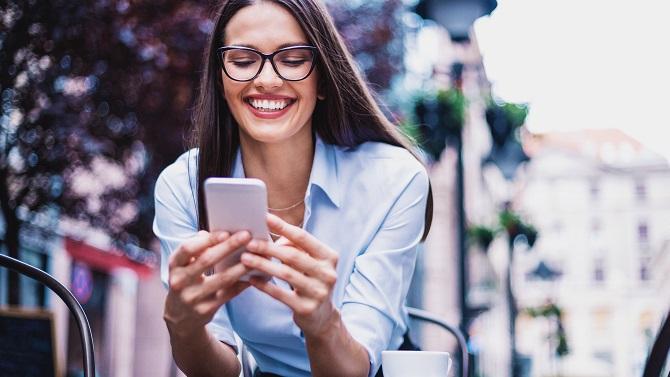 Planning plays a big part in reducing stress when travelling for business. It's the little things that count, and there's a lot that you can do beforehand to make your trip to stress-free, from utilising travel apps to applying for global entry to get through the airport faster. Check out a few simple tips that will make your business trip so much easier.
Use Travel Apps
Travel Apps are your friend and there is a plethora to choose from. Start by considering what is important to you when travelling for business. For example, do you get anxious about getting lost? Download Maps.Me and get offline maps that require no internet. Are you travelling to a country with a foreign language? Download Google Translate and translate the local language at the click of a button.
The Corporate Traveller Serko App is a must-have. Receive real-time notifications on flight delays, gate changes and cancellations, have access to your travel itinerary, select your seats, book a transfer when you arrive at your destination and so much more. This App is exclusive to Corporate Traveller customers and is a key component of a stress-free trip. See our 7 must-have travel apps here.
Apply for global entry or similar
Apply for Global Entry or TSA Precheck to save time and stress. These will give you the advantage of being pre-screened prior to security check-in. Breeze through security without having the hassle of taking your laptop out and removing your shoes. This is not applicable in all countries, so check in with your Travel Manager who can help you sign up for this.
Packing doubles of key items in carry-on
Pack doubles of key items in your carry-on as a backup. You never know when these items could come in handy if you need to freshen up at the airport or if your check-in luggage gets lost in transit. These key items could include; spare change of clothing and personal items such as toothbrush, toothpaste, and deodorant.
Create an itinerary that limits stress
It's tempting to overcommit when you're travelling for business. With often only a few days to do it all, it's easy to put your health and enjoyment at the back of your mind. To make sure that you don't return exhausted, create a realistic itinerary that reduces stress and prioritises your wellbeing. Consider arriving the night before, rather than the morning of, to give yourself a chance to sync with the local time zone and start your day fresh. Plan to take a day off on your return, or from home to catch-up on emails with minimal distraction or pressure of the commute to the office. In a literal sense, reduce your paperwork and stay on track by using an online itinerary programme or App such as Corporate Traveller Serko.
Pack smart
Avoid overpacking on your business trip. Ditch those items that never make it out of the bag and only take what you need. It pays to investigate what's on offer at the hotel you're staying at too. For example, the Westin offer New Balance exercise gear for you to borrow so you can still maintain your workout routine, without the added bulk of packing your fitness gear.
If you are going on a short work trip, try to just utilise a carry-on bag, to avoid check-in luggage and save you time and energy. Although not always possible it's definitely something to consider on the shorter trips. Read more here on how to pack light for business trips.
Tip 3 - Travel comfortable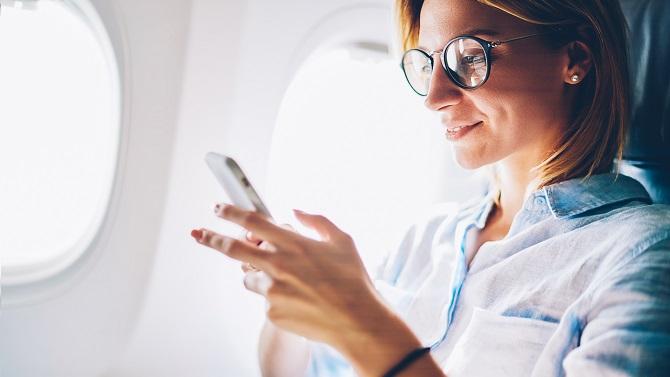 When travelling for business you want to look smart but also consider your comfort onboard. Smart casual trousers paired with a crisp t-shirt, top or shirt is always a good go-to. Avoid jeans and choose natural fibres such as cotton and merino. These fabrics breathe well and will help you to feel fresh throughout your trip. Pack a light jumper for when it cools down and if you travel frequently, consider investing in a cashmere throw that can double as a light blanket if there is a chill in the air. Leave the heels for the office - you don't want to get caught out running to catch your connecting flight!  Same goes for the suit, if you have a meeting straight after your flight, ask a flight attendant to hang up your suit and make the most of the airport lounge to freshen up.
To help you rest and relax on the flight bring headphones, a book or magazine and a travel pillow to get comfortable and make the most of the flight.
We've put together a checklist of the top items to pack in your carry-on to make your travel more comfortable for both long haul and short haul flights.
Long Haul
Spare change of clothes (pack warm clothes if you are going to a cold country)
Headphones
Book or magazine
Travel pillow
Toothbrush and toothpaste
Travel pack of face wipes
Eye mask
Ear plugs
Pen
If you're flying Premium or Business most of the above amenity items will be provided for you so check first.
Short Haul
Headphones
Book or magazine
Travel pillow
Eye mask (for the way home)
Pen
Tip 4 - Take advantage of downtime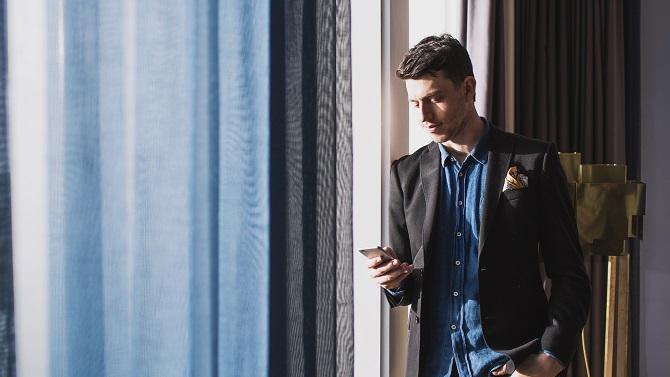 Travelling for business doesn't need to mean non-stop work. Factoring time to recharge is of equal importance and will help to reduce stress, increase productivity and enhance your overall enjoyment. Start your day with a walk around your neighbourhood to explore, keeping a lookout for the locals favourite coffee spot! If you travel to the same spot frequently, investigate local meetup groups to build your social network in the area. If you have the option, book an extra day to enjoy the location. Not only will you have a  fantastic time sightseeing, but this space gives your mind and body a good chance to decompress and process - the trip.
Tip 5 - Stay Healthy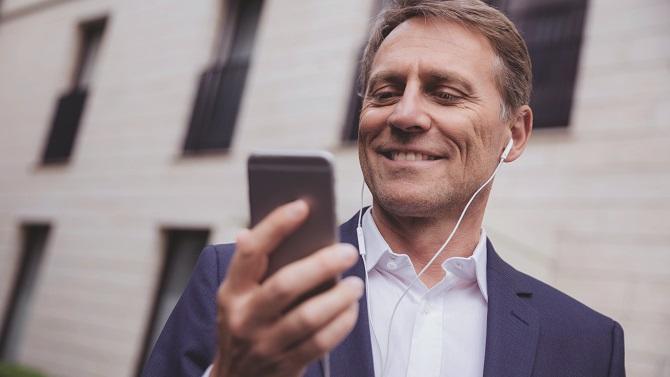 Maintaining a healthy routine when travelling for business doesn't need to be hard. By keeping it simple, you'll set yourself up for success and will feel so much better for it when you return. Set realistic goals too. If you don't go running in your every-day it's not likely that you'll start on a business trip, so, perhaps a brisk walk is more realistic. Choose activities that you know you'll do and plan accordingly.
Your exercise routine
Jumping in the hotel pool or making use of the gym is a great way to start your trip. Flight Centre's Managing Director, Graham 'Skroo' Turner recommends doing this the moment you arrive to shake of jet-lag and set a healthy intention for your trip. If that's not your thing, head out for a walk or utilise a number of exercise Apps like the 7-Minute Workout which will allow you to workout in the comfort of your hotel room. If you're motivated by group exercise, join a group like the local Nike Training Club. Remember to treat your mind kindly too and de-stress in your downtime with a quick meditation. There are loads of Apps available with mediations ranging from 2-20 minutes. Favourites include Buddhify and 1 Giant Mind. Airlines like Qantas also have in-flight meditation Apps so you can relax and unwind mid-flight!
Sticking to a healthy diet
Choosing nourishing food will fuel both your body and your mind. Prepare by having healthy snacks handy for times where you need a quick re-fuel. It's also a good idea to locate the nearest supermarket so you can stock up and stay as close to your routine as possible. A good check-in is to ask yourself "would I have this item at home?" For example, if you don't start your day with a fully cooked breakfast at home, chances are you don't need it on your business trip! By making mindful choices throughout the day you'll be able to relax a little at dinner where you may be hosted by colleagues or business acquaintances. This is the perfect time to relax and enjoy the hospitality and local delicacies.
Subscribe to stay up to date with industry insights