Choosing the best insurance – with a travel expert
Get access to the benefits that matter
When it comes to choosing the best travel insurance, it can be hard to know where to start – and who to trust. On the surface, most travel insurance offerings look the same, and that's because fundamentally – they are. 'That doesn't make my job as a travel manager any easier', we hear you say!
When it comes time to choose what the best travel insurance policy is for your travellers and business, it helps to engage with a travel expert. They won't just have access to exclusive prices and deals, they also truly understand your travel needs so are in the perfect position to help make sure you have the right protection.
Here's why choosing the right travel insurance matters, how a travel expert can help you – and where travel account management fits in the equation.
Choosing the best travel insurance – why it matters
For those travelling on behalf of your business, you want only the best travel insurance – it's part of being a responsible employer. As Cover-More's GM of Sales and Distribution NZ, Will Ashcroft, explains – it's the sum of a few parts that make for the best corporate travel insurance. Funnily enough, much of it has nothing to do with price.
The basics of any travel cover will be pretty similar across most providers, including full medical cover, the loss, damage or theft of possessions and cover for disrupted travel. That's as it should be, says Will.
"If your employee is overseas, and they have an accident, I don't need to spell out how serious that could be if you didn't have medical cover," says Will. "You need to make sure the possessions are covered too. If travel plans are delayed or cancelled, you'll end up paying for new travel arrangements or miss a meeting. Without enough cover, you run the risk of additional monetary costs – and inconvenience to the traveller".
What is the thing that sets a good provider apart from an excellent one?
"It all comes down to duty of care and trusting that your travel insurance provider will treat your customers as you would want to be treated yourself," says Will.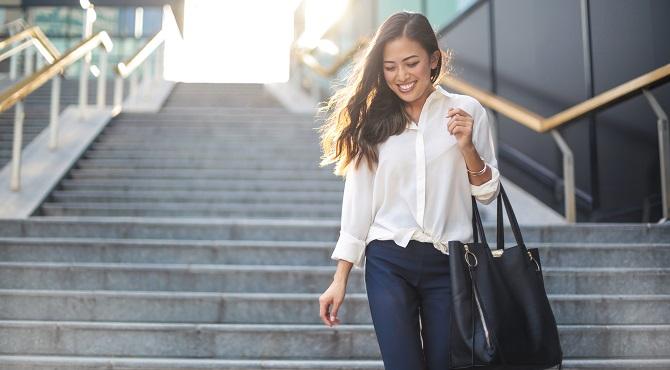 The importance of duty of care
Duty of care is a top priority for the insurance industry – and it should be for travel managers as well. If your employees are jetting halfway around the world to do business on your behalf, you've got to make sure the right duty of care is in place.
This means, if your employee was to fall ill overseas, they have access to the assistance they need from a credible company. If they're travelling to a high-risk country, they have all the information they need to remain safe – and if something changes, they know where to go for help.
"Duty of care is about making sure the traveller has someone to call, the appropriate systems are in place to help, and your traveller has the security advice they need to stay safe while away," says Will.
"It's not all about the best price travel insurance – and I don't think that's how a company should be thinking. Choosing the best travel insurance matters because it's about ensuring your employees are cared for while travelling."
Travel experts and corporate travel insurance – how they help
For Will, there are three main benefits of corporate travel management; they make insurance easy, they understand your business travel needs, and they have embedded relationships with a strong and reputable insurance company who are specialists in their field – the partnership between Corporate Traveller and Cover-More is an excellent example of that.
1. Work with specialists
Working together, those travel experts use their combined knowledge of travel management and insurance, to ensure you have the right insurance policy for your travel needs.
"That kind of synergy is something other insurance brokers might not necessarily have – they might not understand the travel. Having that knowledge is gold," Will says. "Travel insurance and medical assistance is all we do, it's what we live and breathe".  
The value of this type of partnership really hits home when something goes wrong.
"We work closely with Corporate Traveller to help their customers as quickly as possible. We can quickly confirm if a situation is a claimable event, get in touch with the relevant Corporate Traveller account manager, and quickly change flights – or whatever else is needed," Will says.
"It makes for a much more seamless approach when travellers need help – and so much easier."
Travel experts will also keep you abreast of changes to the insurance industry, how they affect your business, and work with you to make sure you remain compliant.
 "We ensure that anyone who works with us is sufficiently and properly trained. It's our duty to make sure they're confident, and teach them about our products, what's covered, and how it meets their clients' needs," explains Will.
2. Best of tech for safety and simplicity
Making travel insurance simple – and keeping people safe – is also about making the best use of technology.
"We have some amazingly innovative and new technology. Our app allows business travellers to activate and deactivate their insurance cover using geofencing. This means that the app knows when you are at the airport and can trigger the user to activate or deactivate the insurance. If they require medical assistance, with the push of a button we can isolate precisely their location and provide help," says Will.
"If they're travelling to a more high-risk country, and something happens like a natural disaster or terrorist attack, we can alert them – and provide them with instructions on how to get somewhere safe. This includes pre-information before they fly as well.
"All of that travel data generates an end-of-year report so Corporate Traveller and their customers can see how much travel has been done and where to - by all of their employees. This information can then be used to correctly charge the company for the correct amount of travel completed and strategically plan for the year ahead," he says.
3. Great deals and support
Lastly, while Will argues that choosing the right provider shouldn't just be about price, Cover-More and Corporate Traveller have a strong business partnership, meaning they can offer excellent deals.
"Undoubtedly, Corporate Traveller get great deals, but more importantly, they get fantastic service, and we absolutely go above and beyond to help their customers, as we do for everyone."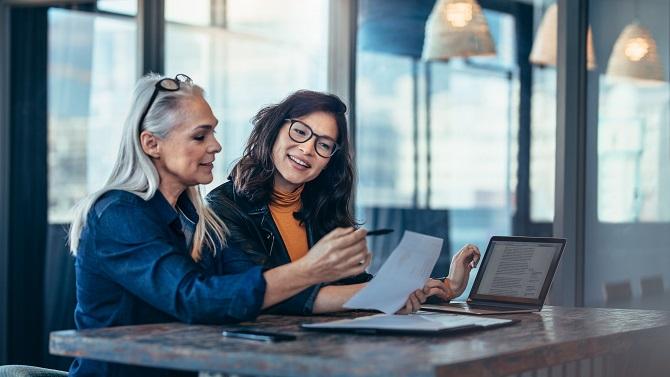 Business travel account management – the next step
Travel account management is about so much more than just booking flights and getting the best travel insurance deals.
A business travel account manager will partner with your business and support you to implement and drive a strategic travel programme.
They explore every part of your business and your travel goals; observing and analysing your behaviours and spend patterns to produce a tailored corporate travel programme just for you.
They work with you to drive innovation and identify new opportunities using advanced analytics and reporting. Because they are immersed in your business, they understand the strategic levers to pull that will help you find a balance between controlling costs and traveller satisfaction.
This includes helping you to put into effect, the best corporate travel insurance policy for your business travel needs.
"We work with and train the account managers on our corporate travel programme so they can support their customers – big and small – to protect their travellers. Because they understand what you want to achieve with your travel programme, they can recommend a solution for your insurance needs as well," Will says.
Get the best care – work with the experts
While it's important your insurance policy contains the right sub-sections, the best corporate travel insurance covers a whole lot more. By working with a travel expert to put in place insurance that's best for your business, you'll also get access to the benefits that matter.
You can be confident your employees have the best care when travelling, both on paper and practically, and you'll be guided by a trusted advisor and business partner to create a travel programme with longevity.
When you're ready to partner with a travel expert, travel management company Corporate Traveller – and their business travel insurance provider Cover-More – are ready to get your travel programme flying high.
Cover is subject to conditions, exclusions, limits and sub-limits of the policy. Read the Policy Wording available from your travel consultant to ensure you understand the conditions, exclusions, limits and sub-limits that apply and check that the insurance meets your specific needs and financial situation before deciding to buy. Any advice provided is general advice only. Insurance administered by Cover-More (NZ) Ltd, underwritten and issued by Zurich Australian Insurance Limited (ZAIL incorporated in Australia), ABN 13 000 296 640, trading as Zurich New Zealand. Consider the Policy Brochure and wording therein before deciding to buy this product. For further information see Zurich New Zealand's financial strength rating. Information correct at time of preparation and subject to change.
Subscribe to stay up to date with industry insights