Want to know the smartest and fastest ways to plan your business trips? In this guide to planning business travel we offer our 13 most important tips for ensuring effective business travel planning and management. Short on time? Here's our summary:
13 tips for planning corporate travel
Take out business travel insurance
Create an internal procedure for travel requests
Consider applying for APEC business travel cards
Save traveller info for future business trips
Create checklists and templates for business travel
Store the details of preferred hotels
Stay up to date on travel visa details
Form a relationship with a travel management company
Prep your travellers before they go
Book flights and hotels early
Consider business travel technology solutions
Have a system for expenses
Gather feedback after the trip
1. Take out business travel insurance
Travel insurance should be top priority for anyone planning travel for a business. Travelling can be unpredictable so it's important to make sure whoever is travelling – and your business – is well covered in case of an emergency.
A good policy will include cover for cancellations, flight delays, lost, stolen or damaged luggage, medical and dental care, and even emergency cover for evacuation. If you're hiring vehicles, you'll need to check your policy includes that too. Check that the policy comes with a 24/7 helpline – it's essential so your traveller can access help no matter what the time of day.
Most importantly, doublecheck what isn't included in a policy. Cover for pre-existing health conditions, extreme sports, terrorism and civil unrest, and unspecified personal items like jewellery and electronics may be limited (unless you pay more), or may not be insurable at all.
The cost of the policy will depend on where you're travelling, for how long, any specific cover, and whether you need insurance for a single or a multi-stop trip. Some insurance companies offer discounted rates for annual trips or frequent travellers, as well as group rates if you need cover for multiple people.
Remember, cover under most travel insurance starts the second your policy has been paid for, so booking flights and insurance together is always a good plan.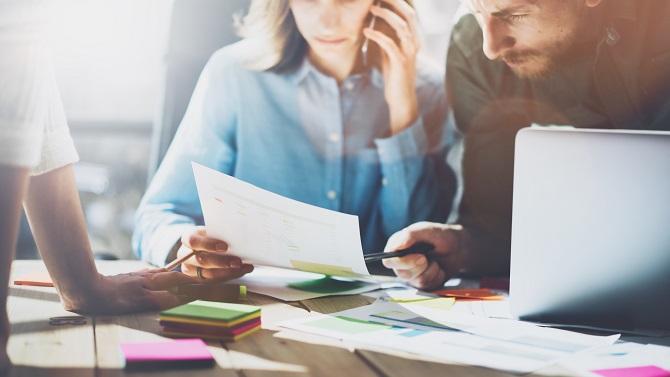 2. Create an internal procedure for travel requests
Make planning business travel easier by introducing an internal procedure for managing travel requests. Use a cloud-based programme – like Google Forms – where staff can tell you their ground-travel requirements, airline and hotel preferences, transport needs, and specific or flexible travel dates. If you're planning travel for a large group of employees, it'll be the fastest way to plan a business trip.
3. Consider applying for APEC business travel cards
An APEC business travel card (ABTC) streamlines short-term business travel within the APEC region. With this card, you only need to make one application to enter all participating countries. Most of the time it will also fast-track the immigration process.
To complete an APEC business travel card application, the traveller needs to have a valid passport from a qualifying country, travel regularly for business through the APEC region, and have no criminal convictions.
To apply for an APEC business travel card in New Zealand, you'll need to fill out an application for each eligible person. If that person meets New Zealand's criteria, the information will be provided to all the other countries in the APEC region, who will decide whether to grant pre-clearance. Just be aware, each country has the right to enforce additional eligibility criteria.
When all countries have made a pre-clearance decision, applicants receive an ABTC listing the places they have permission to travel to. Each country can take as long as they like to process an application, so allow time for that.
4. Save traveller info for future business trips
If you book travel regularly for yourself or another colleague, saving traveller information will make planning and managing business travel faster and easier.
Start by keeping a record of: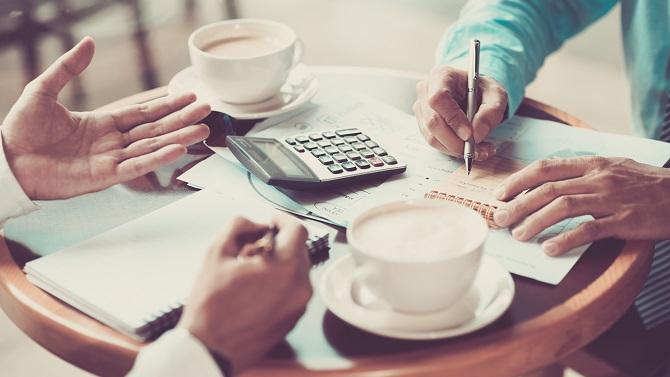 5. Create checklists and templates for business travel
Corporate travel management can be fun – if you're organised and have an effective system for managing it. So nothing gets missed or overlooked, create checklists and templates for yourself or your business.
These might include:
Traveller profiles including names, personal details, passport numbers and expiry dates, emergency contact details, traveller preferences i.e. dietary requirements, and frequent flyer numbers.
A new-traveller checklist – something new staff members can use to make sure they give you everything you need to arrange their travel itinerary.
A travel itinerary template – easily drop in flight times, conference details and booking confirmations so your travellers are fully prepared when they leave.
A travel itinerary plan – a checklist so you don't forget to book and confirm anything important, like ground travel or insurance.
6. Store the details of preferred hotels
If someone in your office travels frequently to the same place, or the travel you're booking is not for you, storing the details of preferred hotels is a good habit to get into.
Instead of wasting time trawling back through emails, make a record of a hotel's rates, contact details, address and booking process. This will make for quick and easy reference when you book, and when travellers are checking in.
If certain hotel staff members are familiar with your regular travel arrangements, take note of their details too so you can contact them in the future.
7. Stay up to date on travel visa details
A good travel manager will stay on top of any changes to travel visa requirements. Some countries require a little preparation – so applying for a visa is not something you want to leave to the last minute.
For example, if your travellers are heading to the US, their passports will need to be valid for at least six months from the date they leave the US, including ESTA visas (these are valid for two years).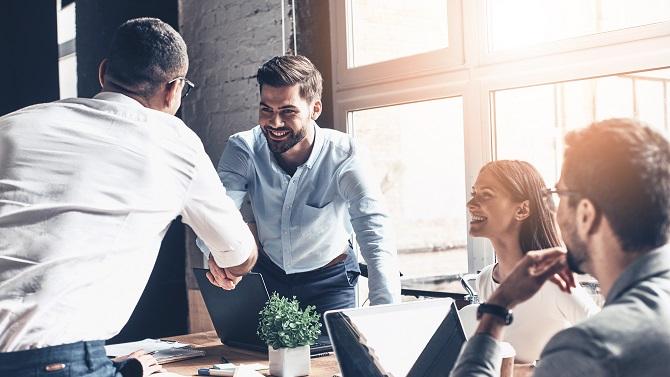 8. Form a relationship with a travel management company
The process of booking travel has become more accessible over the years, giving lots of small businesses the option of managing travel in-house. But there's a lot to be said for using the services and extensive knowledge of a business travel management company – like Corporate Traveller – and not just for their business travel tips.
If you're looking for the fastest way to plan a business trip, partnering with a business travel management company is your best bet. If outsourcing all your travel management isn't financially feasible, Corporate Traveller could still work for you. 
A flexible partnership might mean Corporate Traveller helps make business travel easier by:
Handling spikes when your workload goes through the roof
Taking care of just part of the booking process
Arranging travel insurance
Recommending technology that will make your life easier in the long run
Accessing deals not available to you
You might get help from a travel management company for new international travel, large group bookings, executive work including first-class travel, and multi-stop trips. You may find you can still manage repeat bookings and domestic travel.
9. Prep your traveller before they go
Before travellers leave, spend some time briefing them on the itinerary you've put together for them, so you know they're prepared.
Don't just go over core information like flights and hotels. Some travel destinations will require things like foreign currency, vaccinations, and plug adaptors. Do their mobile plans provide coverage and data, or will they need to purchase SIM cards when they land? There is nothing worse than a staff member overseas with no laptop, usable phone or charger! Make sure they're familiar with local laws, where to find help if they need it, and cultural norms – for example, in Japan your traveller may need to bow inside of shaking hands.
Providing travellers with both digital and printed copies of their travel itinerary is a good idea too.
10. Book flights and hotels early
Booking early saves money – simple as that. Get on to making flight and hotel bookings as soon as you've confirmed travel dates – whether travelling domestic or international.
Partnering with a business travel management company will often deliver you even greater discounts on flights and accommodation – they can use their relationships and leverage to negotiate better rates or special deals.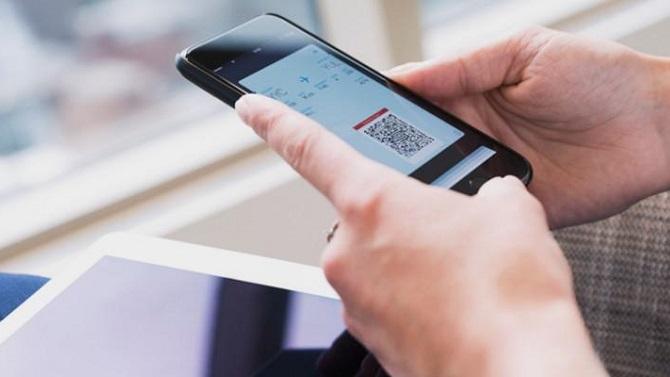 11. Use business travel technology solutions
Business travel technology is changing the way businesses travel – for the better. If you find yourself booking and planning travel frequently or for large groups, you may find huge benefits from leveraging technology solutions.
For example, Savi is Corporate Traveller's new AI online booking tool that helps businesses make smarter travel decisions. It has super intelligent functionality to help you maximise savings. Users also get intelligent options and solutions based on insights about how your particular business travels.
The travel booker module, Savi Select, streamlines travel requests, quotes and interactions between you, the travel booker and your travellers.
The tool's machine learning capability lets you create multiple options for a single trip via a shortlist, which the traveller can accept or reject.
Savi memorises a traveller's preferences to customise and shortlist options for flight routes, times, carriers, properties, room types, car options and rates.
Business travel apps won't just make life easier when planning travel. Must-have apps for business travel like translation, currency convertor and restaurant apps will make for a more enjoyable and stress-free experience once you've reached your destination.
12. Have a system for expenses
How you manage travel expenses will depend a lot on your company's travel policy. Your business might cover all travel expenses, or staff pay first and get reimbursed later. A streamlined travel-expense management process will ensure your staff can quickly claim back on anything they've had to pay for.
If identifying and managing acceptable business travel expenses is a challenge for your business, expense management software could help simplify the process. There are lots of expense management tools available on the market – Savi can do this for you – which help give businesses greater control and visibility of their travel expenses. Make sure you invest in one that is easy to use, and is well-suited to your travel management needs.
13. Gather feedback after the trip
The best way you can continuously improve your travel management skills is to ask for feedback after each trip. Find out what the hotel you booked was like – was it in an appropriate location? How good was the service and food on the flight, and was transport waiting on arrival? A post-travel debrief will help you refine your system and make the next trip simpler, faster and easier to plan.
Better, faster, simpler travel management
Planning and managing business travel can be stress-free and cost-effective with the right system and tools. Set your business up for success by creating checklists, templates and internal procedures for managing requests, traveller info and expenses. As a good business travel manager, you'll make bookings early, stay up to date on travel visa details, and prep travellers before they fly.
Use business travel technology to your advantage, and form a long-term relationship with a travel management company to help you manage new international travel and large groups. Lastly, don't forget to gather feedback so you can do even better next time.
Subscribe to stay up to date with industry insights