Terrorism, accidental death, legal expenses and personal liability
Travel insurance is essential for any international trip – especially if you or your employees are headed overseas for business. When thinking about travel insurance, it's common to check a policy covers the basics – things like lost luggage and travel delays – but not always the more 'scary stuff'.
It's important to understand what your travel insurance policy covers and what it doesn't – that might include prickly issues like:
Terrorism and political unrest
Accidental death
Legal expenses
Personal liability
If anything, these are the bits that need the most attention – they tend to have more limitations. If civil unrest was to break out or a natural disaster hit, you need to know that your business travellers are covered and can get assistance – with the least amount of stress.
With every travel insurance policy, there is a section commonly titled General Exclusions, which lists situations where you don't have any cover at all. Then, you may find each section has its own specific exclusions.  
Don't be afraid of these sections – the more intimately you understand your policy, the more prepared you can be when, or if, the worst happens. Things like terrorism and personal liability aren't always covered by travel insurance – but some policies will offer limited protection.
Here's a detailed view of each type of cover and what you need to look out for before deciding on one.
Terrorism and political unrest
Terrorism isn't something you want to think about when planning any sort of travel. But, it's a very real and frightening threat – one that you want to be prepared for.
Do all business travel insurance policies include terrorism cover?
There's often a lot of confusion around which travel insurance policies cover terrorism. Political unrest and acts of terror could be deemed unexpected events. While most insurers specifically exclude them, some policies offer limited cover.
The most important thing to understand is that each policy will define terrorism in its own way, and handle terrorist incidents differently, so check your policy document carefully.
What does terrorism insurance cover?
Most insurance providers will exclude cover for cancellation fees and lost deposits, journey disruption or alternative transport expenses as a result of an act of terror. 
However, plenty will include cover for medical and hospital expenses should you require medical attention as a result of a terrorist attack – including travel costs to get you home. Emergency medical cover is essential no matter what, so be sure to review your policy and make sure you have plenty of it.
Other key factors to consider:
The validity of your cover will be determined by when the act of terror happens. When a terrorist attack occurs, the government will issue a travel warning, and travel restrictions will then apply. If you decide to continue with your travel, it's likely you'll lose all your insurance benefits.
If the terror attack happens while you're in a country, what you are covered for will depend on your policy.
You might also find some travel insurers will include cancellation and medical cover for terrorism, but some high-risk countries will be excluded.
Good corporate travel insurance will ensure duty of care is a top priority, and will have systems and processes in place to advise you of an attack – and how to get to safety.
Registering with SafeTravel
It's also a smart idea to check New Zealand's Ministry of Foreign Affairs and Trade website SafeTravel before flying. It includes information on the current political landscape of countries worldwide. Register your travel with SafeTravel so should anything happen, the New Zealand government can assist you as well.
Accidental death
If the unthinkable happens, and you or a staff member dies while travelling overseas, you want to make sure you have the right cover to get home. It's absolutely the last thing you want to happen while on a business trip, but that doesn't mean it can't.
What is accidental death cover – and do all policies include it?
Generally, accidental death cover refers to death overseas from an accidental injury that's caused directly and only by violent, visible and external means. Accidental death cover is less about travellers, and more about making sure their businesses or families aren't burdened with unnecessary financial costs or stress getting them home. This cover is generally included in travel policies, but the level of cover varies.
What limitations are there with accidental death cover?
Again, depending on the travel insurer and the policy, there are exclusions you need to be aware of – many closely linked to how comprehensive your medical cover is.
Death caused by a pre-existing medical condition isn't considered accidental, and therefore won't be claimable. That's not to say if you have a pre-existing medical condition you can't travel without any cover.
Accidental death cover may also not include cover for death caused by an illness or disease contracted while overseas.
Other exclusions include suicide, death as a result of drugs or alcohol, and any additional costs incurred once your body has been returned home to your family.
Generally, with accidental death cover you're unlikely to be covered if travellers have knowingly put themselves into a dangerous situation.
Take note of the maximum benefit limit, which is the amount your insurance provider will pay out to the traveller's estate. This will vary between providers and depends on how comprehensive the insurance plan is.
Legal expenses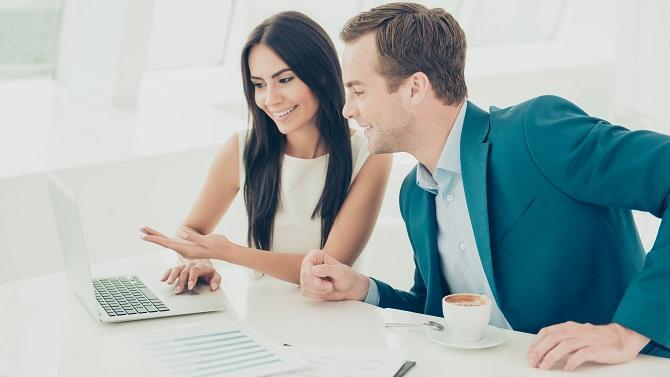 If a traveller is falsely arrested or wrongfully detained by a government or foreign power while on a business trip, this is where legal expenses cover comes in handy. It can also cover legal fees for claiming compensation or damages from another person because of an event during the insurance period.
What are you covered for with legal expenses insurance?
It covers legal expenses up to a specified amount – and this varies between providers and level of cover.
In most cases, general exclusions will apply to this section of the insurance policy, as they do in most other sections. Basically, travellers need to travel safely, always following the laws of the country they're visiting.
What are you not covered for?
Legal expenses cover won't reimburse travellers or help them if they're caught breaking the law.
Personal liability
Personal liability cover is like having third-party car insurance. It covers the cost of any damages, loss or injury to someone else or their property that your traveller is personally responsible for causing.
Do all business travel insurance policies include personal liability cover?
Most business travel insurance policies include personal liability cover of some description. A comprehensive policy will probably include a higher limit compared to a more basic plan. While personal liability cover can contribute to a higher premium, it may be worth it to reduce risk.
What are the limitations to personal liability cover?
Situations where personal liability cover may come in handy:
You accidentally break or damage facilities or equipment at your accommodation.
You accidentally injure someone while playing sports.
Someone trips and falls, injuring themselves, and it's your fault.
However, there are some limitations to this type of cover:
It doesn't cover intentional harm or liability caused by illegal activity.
Personal liability cover generally doesn't cover car crashes. This includes if you cause injury or damage when driving a rental car.
Injury, loss or damage that relate to your profession or personal business are not covered.
It's always best to check the general and specific exclusions of your travel insurance policy, as these will affect what you are and are not covered for under personal liability.
Travel insurance cover period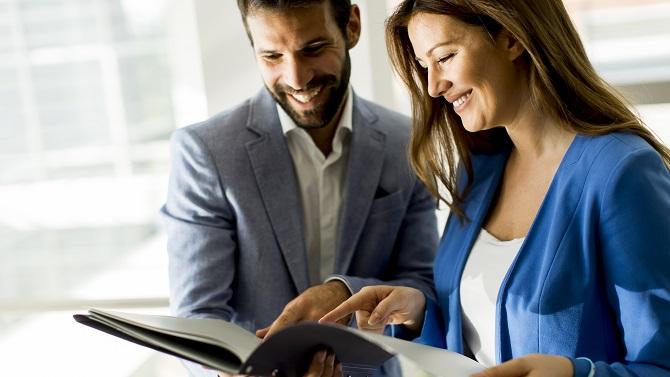 You'll likely find that the first general exclusion on any travel insurance policy, regardless of the provider, is cover outside the stated and agreed upon insurance period.
When you pay for a travel insurance policy, the cover it provides applies from when you purchase the insurance to the day you arrive home. This means if something happens outside those dates, you're not eligible to claim under your travel insurance policy.
When is the best time to purchase travel insurance?
As soon as you know your travel dates and you've booked your flights, that's the best time to put an insurance policy in place. This way, if something was to happen before you leave on your trip, you're covered.
Some travel insurers even require you to purchase travel insurance within a certain time after you've booked your return flights – so best practice is to get on to it straight away.
Can you purchase travel insurance once abroad?
While it's not recommended, some insurance companies will allow you to purchase travel insurance even once you're abroad.
Just know that terms and conditions for travellers already overseas will vary depending on the company – and you might only have access to basic cover. There may be a waiting period before your cover comes into effect, you won't be covered for any injuries or events that have already happened, and you might not be able to add any additional cover for things like pre-existing medical conditions.
Business travel to Australia
We might be rivals in rugby, but when it comes to healthcare, New Zealanders and Australians enjoy a reciprocal health agreement for some healthcare services, which is great news for travellers.
However, if you're headed to Australia for business you still need travel insurance.
Emergency medical and hospital expenses can quickly add up – even in Australia. Having travel insurance will ensure you've got the right amount of cover (or as much as you can get) and you're covered for things like travel disruption.
The added benefits of a corporate policy
Some insurance companies offer a corporate policy specifically for business travel. For example, Cover-More's corporate policy is highly regarded and comes with an associated Corporate Travel app, a finalist in the "Innovation of the Year" category at the 2019 New Zealand Insurance Awards.
Cover-More's corporate plans (Silver, Gold or Platinum) can be tailored to suit your business travel requirements over a set period, including the number of travellers, trips and destinations. 
The app reduces admin by recording travel data, making end-of-year reporting a breeze. It's also an easy way for travellers to access emergency help should they need it.
With a push of the 'tap-to-call' button, travellers can contact Cover-More's 24/7 Emergency Assistance team, who use the app's geofencing technology to pinpoint travellers' locations and offer help, safety advice and real-time travel alerts.
For business travellers headed to high-risk countries, or in the event of a terrorist attack or accident, the added benefits of a corporate policy can make all the difference.
Don't sweat the scary stuff – get help from the experts
There is no such thing as one-size-fits-all when it comes to travel insurance, especially for business travellers. Always read your policy and be sure to ask questions if you're not sure something is covered. Pay close attention to whether you're covered for terrorism, accidental death, legal expenses and personal liability, and what the limitations are. Purchase your insurance as soon as you've booked your flights.
Travel insurance's true value often isn't completely understood until it comes time to use it. Hopefully, when you take out an insurance policy, you won't ever have to use it – but if you do, you'll be so thankful to have cover.
Navigating business travel insurance doesn't need to be complicated. Get in touch with travel management company Corporate Traveller, and its business travel insurance provider Cover-More, to find the right insurance solution for your business.
Cover is subject to conditions, exclusions, limits and sub-limits of the policy. Read the Policy Wording available from your travel consultant to ensure you understand the conditions, exclusions, limits and sub-limits that apply and check that the insurance meets your specific needs and financial situation before deciding to buy. Any advice provided is general advice only. Insurance administered by Cover-More (NZ) Ltd, underwritten and issued by Zurich Australian Insurance Limited (ZAIL incorporated in Australia), ABN 13 000 296 640, trading as Zurich New Zealand. Consider the Policy Brochure and wording therein before deciding to buy this product. For further information see Zurich New Zealand's financial strength rating. Information correct at time of preparation and subject to change.
Subscribe to stay up to date with industry insights