Why it's so important to read the fine print
Over the years, a credit card has become more than just a way to get a little extra buying power when you need it. Travel insurance is a feature that's available with many credit cards, offering policies with varying levels of coverage for international, and sometimes domestic, travel.
Depending on the policy, and what your travel insurance needs are, credit card travel insurance may be an alternative worth considering. However, it's not always clear what you're covered for. Very few travellers fully understand the ins and outs of travel insurance, and when it comes to travelling for business, being adequately covered is even more of a priority.
That's why it's important to fully understand the nitty-gritty of credit card insurance – what's covered, conditions to be aware of, and how it compares to standard travel insurance. That way, you can be sure to make the right choice when it comes to the protection of your staff and business.
The basics – who and what is covered
Credit card travel insurance is often advertised as a 'free' feature but be aware this is only partly true – it's more complementary than free. You pay the travel insurance premium as part of the credit card's annual fee. Therefore, travel insurance will often only be offered on cards with higher annual fees.
Most credit card travel insurance will cover a variety of the basics. The level of that cover will differ from provider to provider – benefit limits on credit card policies tend to be capped at a lower level.
Most credit card travel insurance will cover:
Luggage and personal/business belongings: Insurance covers the cost of replacing or repairing stolen or damaged luggage or property (often credit card insurance does not pay for lost items).
Trip cancellation cover: If you're forced to change or cancel your travel plans due to unforeseen circumstances, insurance will reimburse you for cancellation fees and deposits on pre-paid travel.
Cover for cancelled or delayed flights: Meals and accommodation costs are covered should you be stuck in transit for a period, usually more than six hours.
Emergency medical and hospital compensation: ensures you're looked after should you fall ill overseas (pre-existing conditions are not necessarily covered).
Legal liability cover: pays out if you are deemed legally liable for causing injury or damage to someone else's property.
Rental vehicle excess: covers you if your rental car is stolen or damaged.
Accidental death and funeral expenses: If you're injured while travelling and pass away as a result of those injuries, your family will receive a benefit from the travel insurance provider.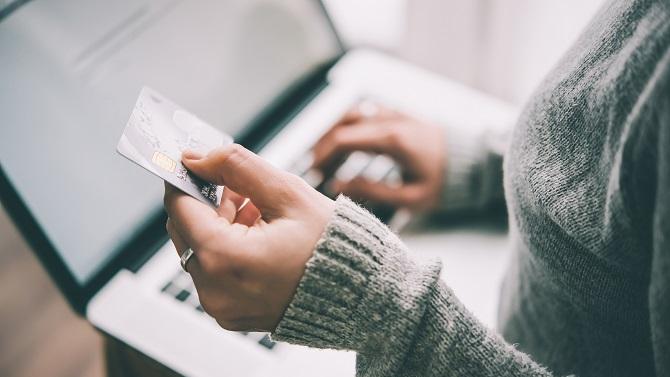 Activating your card
Most credit cards require that you activate the travel insurance policy by using your card to pay for flights or a certain percentage of your travel expenses.
Even if you've spent the minimum amount, don't assume that your travel policy is automatically activated. Ring the bank provider of your credit card to double-check.
Business versus personal travel  
Before you rely on credit card travel insurance, be sure to check whether the cover includes business travel. If you're unsure of the type of card you have, check your policy – look for something like 'for leisure or business purposes.'
Some policies may cover business travel, but only for lower-risk jobs.
You might also find some providers have minimum spend conditions. For example, business travel may be excluded unless some or all of your travel expenses are paid using the credit card.
If your travellers have complementary travel insurance with their personal credit cards, do not assume they are protected. It's not uncommon for individuals to lose insurance cover if their employer or business pays for the trip.
The not-so-basic stuff – what isn't covered
Credit card insurance covers most of the basics, yes, but when it comes to travel insurance for business travellers, it's the not-so-basic stuff you need to pay close attention to.
Not automatic cover: Credit card insurance often requires activation, and you must notify your provider of any planned trips. If your business reimburses your travellers for travel expenses, their insurance cover may be null and void.
Single person cover: If you have more than one traveller on the road at a time, credit card travel insurance may only cover one of them.
Trip duration limits: If your traveller is required to travel overseas for an extended period (more than three months), some credit card insurance may not provide enough cover.
Age limits: Cover may only be available for persons under a certain age.
Pre-existing medical conditions: Most credit card insurance covers overseas emergency medical costs, but it'll also usually have a lower limit than regular travel insurance – and strict exclusions like pre-existing conditions. Standalone travel insurance generally provides better flexibility for health issues, with a list of conditions automatically covered and the option to include additional medical conditions by paying more.
A higher excess: The excess for any travel insurance varies between $100-$300, depending on the policy. However, excess for credit card insurance may be higher, – which might mean it won't be worth claiming in many instances.
Cover for high-value items: If travelling with high-value items, you need to check your per-item limit. Items over a certain amount, usually $2000, are not automatically covered You may need to specify and purchase additional cover for your high-value items – and even then, not all credit card insurance allows you to do that.
Unexpected events: We don't like to think about the scary things – terrorism, natural disasters, civil unrest – but as an employer with staff travelling overseas, it's your responsibility to make sure they have support should they need it. Credit card travel insurance providers don't always give you the option of adding this cover to your policy.
Cover for domestic travel: Many credit card policies will only offer cover for international travel, which is no use if you frequently have employees travelling domestically.
Travel insurance vs credit card insurance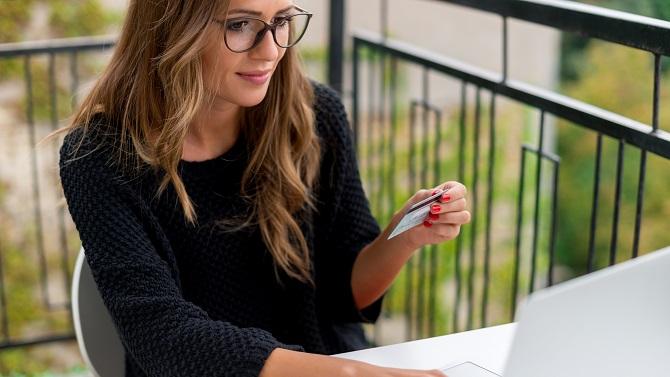 For some situations, credit card travel insurance can be a good option for saving time and money, but it often doesn't include as much cover as standalone policies. Depending on your business and traveller needs, this might not matter.
How does credit card travel insurance stack up against standalone corporate travel insurance?
Pros:
Cheaper premiums: For frequent travellers, credit card travel insurance may save you money – because the cost is bundled into the annual fee, the price of the policy stays the same. You also may not have to pay extra to travel to more than one destination as you do with traditional travel insurance. This means if you pay for a premium credit card for other reasons, travel insurance can be a handy perk to have.
Faster: Spend less time comparing standalone insurance products (although checking the fine print of your policy is necessary).
Better cover for cash: You may find credit card insurance policies provide higher levels of cover for the loss or theft of cash.
No doubling up: If the credit card is your source of funds while travelling, you might be entitled to the cover anyway.
Cons:
Not always accessible: Because travel insurance is considered a premium feature, it's usually only included on cards with higher annual fees and interest rates. Many credit cards also have insurance activation limits, meaning you're only covered if you pay for your travel expenses using the credit card.
More restricted cover: You may not be covered for both international and domestic travel – some credit card travel policies don't cover both. The insurance cover period of credit cards is often a lot shorter than regular business travel insurance. Many policies won't cover you for pre-existing medical conditions or lost property.
Higher excesses: Excess fees on claims tend to be higher with credit card insurance.
Less flexibility: It can be difficult to extend or customise your cover to suit your travel needs. Credit card insurance is more of a one-size-fits-all approach to insurance.
Lower caps: Cover may not be as extensive or could have lower caps, particularly with overseas emergency medical care should you have an accident.
The big question – is one better than the other?
With any business travel insurance – whether it be complementary credit card insurance or a regular policy – the policy should meet your insurance needs.
Regular travel insurance will usually offer the highest level of cover with the greatest flexibility, while credit card insurance provides a decent level of cover for short trips overseas for an affordable price – especially if you need the card for other purposes.
Even though it may be the last thing you feel like doing, always read the fine print. If – or when – it comes time to make a claim, you want to be confident that your claim sits well within the parameters of your policy – and you're not stuck with a huge medical bill for an employee overseas.
Is it worth having both?
This again comes down to what your business needs are, and what's included in each policy. If your credit card travel insurance isn't valid because your business has paid for your travel, then you can't have both. If several employees are travelling together, often credit card travel insurance only covers one person – and so it might make more sense to have regular business travel insurance.
While cost-saving may be a good incentive to go with one over the other, the policy won't be any good to you if you're not properly covered – you might end up with additional costs and inconvenience.
Don't get caught out – read the fine print
As with any business travel insurance policy, it's the responsibility of your business to make sure you understand what you're covered for. When it comes to credit card travel insurance, you might be able to save a few dollars by taking advantage of a complementary feature – but then you might not have the cover you expect.
Before relying on credit card travel insurance, ask yourself, 'What are the terms and conditions to activate the policy? What is the excess the business will need to pay at claim time? How much cover is provided for luggage and valuables? How long a travel period is covered? And how much overseas medical cover is provided?'
If you need help finding the right travel insurance policy for your business, the best thing to do is ask for help from the professionals.
Travel management company Corporate Traveller will first understand your business needs – and then point you in the right direction.
Subscribe to stay up to date with industry insights